DA talks about possible parole for Chris Lane's murderer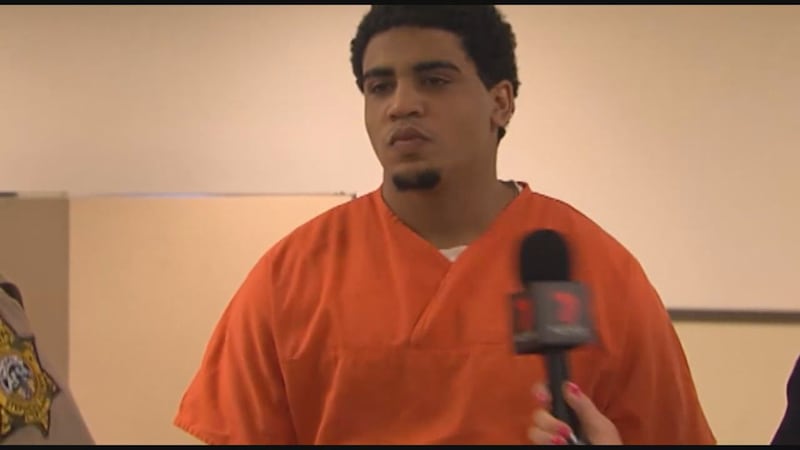 Published: Oct. 4, 2018 at 6:15 PM CDT
LAWTON, OK (KSWO) - Significant changes to Oklahoma's juvenile sentencing laws could allow a Duncan teen sentenced to life without parole to one day get out of prison.
Chancey Luna was found guilty of first-degree murder in 2015 for killing Australian baseball player Chris Lane. He was sentenced to life without the possibility of parole and the conviction was upheld by the Oklahoma Court of Criminal Appeals, but due to changes in juvenile sentencing laws, that life without parole sentence was overturned.
District Attorney Jason Hicks said the sentence of life in prison without the possibility of parole is still an option for juveniles who commit first degree murder, but he said that punishment has been severely restricted by courts at a state and federal level.
"The courts have said we have to prove permanent incorrigibility that the child is irreparably corrupt and that the crime is not a reflection of attendant circumstances of their youth. None of those phrases have necessarily been defined by the court. They're terms of art, they're very difficult for us to explain just amongst the attorneys and the courts," Hicks said.
So what, exactly, do those complicated terms mean?
"In a nutshell, what it's going to mean is we have to prove a juvenile who committed murder in the first degree cannot be fixed at some point, cannot be rehabilitated. Finding evidence and finding someone who can come in and testify to that is going to be very tough for us," Hicks said.
That is where Hicks and his staff currently find themselves in the case of Chancey Luna, who was convicted of murdering Chris Lane. Hicks has been communicating with Chris Lane's family about how they want to handle things going forward. At this point, Luna's case is set to go back to a jury trial in January where Hicks said they can hope to get the same verdict from a jury but risk the Court of Criminal Appeals again rejecting the sentence.
"Another option is to allow him to take a life sentence and remain in the department of corrections and that would mean a 45-year sentence. He would be required to serve 85 percent, so roughly 38-years and some change before he'd be eligible for parole. It's not a given he'd get out in 38 years, just that he'd have the chance to appear before a parole board," Hicks said.
Hicks said he and his team are currently weighing a variety of factors in determining their next step.
"Me speaking as a member of the community, it's disappointing because I firmly believe Chancey Luna should never get out of prison. But because he was 16 when he pulled the trigger and what the courts have done to us, it is going to be extremely difficult and we have to weigh the wants and desires of the families with what we as prosecutors want with what is justice and what we can prove in the courtroom. Those are the factors we're taking into consideration now," Hicks said.
Hicks said the guilty verdict of Luna is not in question, so regardless of what happens with his sentencing, his conviction for first-degree murder will remain. He said he will continue to work on the case in the coming weeks and hopes to reach a solution that will allow closure for Chris Lane's family and loved ones. 7NEWS reached out to one of Luna's attorneys, but they did not wish to make a comment.
Hicks said the sentencing for life without parole for juveniles has been a hot topic of debate at the state capitol since last legislative session, when a bill was introduced that would abolish that punishment. He met with lawmakers earlier this week to tell them why he believes that punishment should remain an option in Oklahoma.
Copyright 2018 KSWO. All rights reserved.