Lawton woman rescues victim from overturned car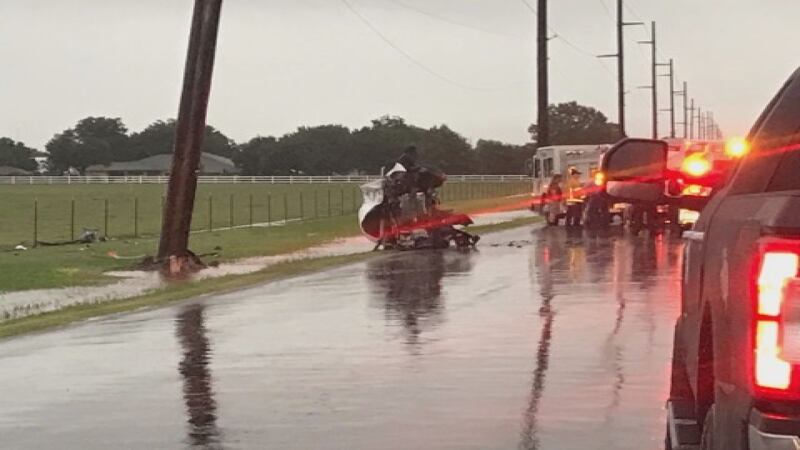 Updated: Oct. 7, 2018 at 5:56 PM CDT
LAWTON, OK (RNN Texoma) - Shykira Smith was late leaving her home in Lawton Sunday morning to go to an appointment, but little did she know it would cause her to save someone's life.
"A little late. Well, you know, I have my business," said Shykira Smith. "I pick up V.I.P.s, and one of our things is we're always on time and I was just happening to be running five minutes late of my leave time, and it must have been for a reason."
Smith saw a man pull off to the side of the road and put on his car hazards. It was then she saw another vehicle tipped over on its side.
"The destruction to the vehicle, and the pole. We knew it had to have been a bad accident," said Smith.
Smith immediately started running toward the car to see if anyone was inside.
"And I'm like, 'is anyone there? Can you hear me?' And I'm on the other side, the front, which is now the underneath carriage of the vehicle," said Smith. "So, I'm just trying to see if I can hear anyone. It was like pouring rain. And I heard a voice of, it sounded like a young person, and they were like, 'I'm here. I'm trapped.' And my heart just broke."
The victim had been hitting the front window, trying to escape, but could not get it to break. Smith then grabbed a hammer from her car to help shatter the glass.
"So we're just banging on it, and I look back and I see his, what appears to be a man's hand, stick out of the window," said Smith. "So, I just ran to the back of the vehicle and just grabbed him and pulled him out."
At that point, emergency crews had arrived. Smith had also used the victim's phone to let his family know what had happened. Smith said her military background helped her know what to do in the situation.
"What a blessing, you know, that I was there and that I was a medic in the military, and that training kicked in and I knew to reassure him, and at least look for him, and try to let him know that I was going to get him out," said Smith.
Smith said she is glad she was there to help.
"I'm just grateful that I was able to help another citizen of the community and we need a little more of that," said Smith.
Copyright 2018 RNN Texoma. All rights reserved.