Celebrating National Public Safety Telecommunicators Week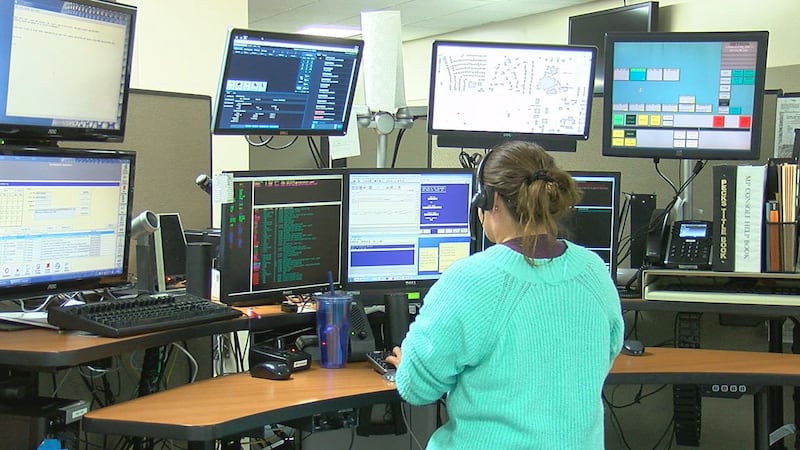 Published: Apr. 16, 2019 at 3:42 PM CDT
LAWTON, OK (TNN) - They're the people you call when you need police, an ambulance, the fire department, even city services when City Hall closes. They're dispatchers and this week we celebrate them.
"During the day, we take the routine traffic along with emergency calls, like domestic or disturbances," said Jessica Carter, Emergency Communications Manager. "We also dispatch for animal control 24/7 and about 3:30 p.m. every day, we're the answering point for public works and the other city divisions after hours."
The scope of their work stretches across Comanche County and on to Fort Sill. On a weekly average, the center receives anywhere from 5,000 to 6,000 calls.
"We have a computer aided dispatch system that allows them to input the address and when that address gets in the system, it tells us who the first in agency would be," said Carter.
Being on the other end of the line in a time of crisis isn't easy. Dispatchers are trained to handle different personality types, remain calm and get the caller the services they need.
"You have to stay professional, calm and compassionate because they're experiencing something that, on the average day, most people aren't experiencing," Carter said.
Carter says the best part about the job is simply helping people.
"It's rewarding that we get that opportunity every day to talk to the community, help them with their problems, but also get them help on scene," she said. "Not only are we taking the call, but we're processing and dispatching to make sure they are getting the help they need."
A job in dispatch requires a high school diploma, a team player mentality, and the ability to multi-task. If you're looking for a career in the field, visit lawtonok.gov, and check for any openings.
Copyright 2019 Texoma News Network. All rights reserved.