Fort Sill, Reynolds Army Clinic developing coronavirus response plan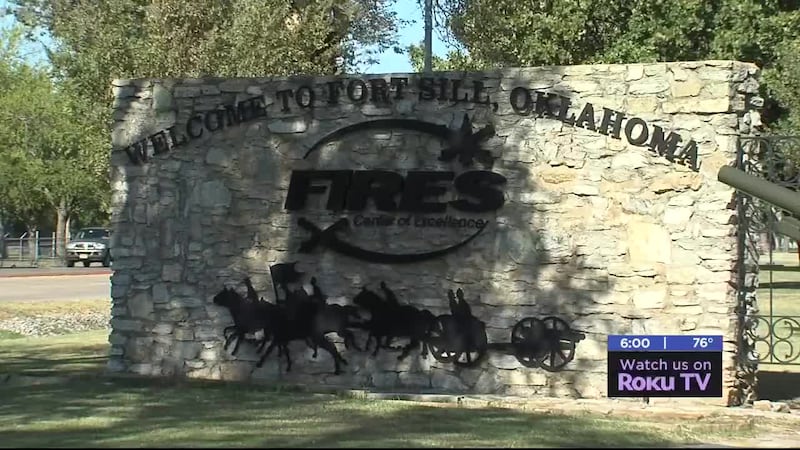 Updated: Mar. 17, 2020 at 7:42 PM CDT
FORT SILL, Okla. (TNN) - Reynolds Army Health Clinic is developing a comprehensive response plan to screen patients with symptoms of coronavirus, or other infectious respiratory diseases according to a Fort Sill press release.
The press release states that currently no Fort Sill soldiers, civilians assigned to Fort Sill or family members have tested positive for COVID-19.
They say enhanced screening processes may soon be implemented at the clinic.
The Reynolds Army Clinic will remain open, they do ask Beneficiaries to follow CDC guidelines and practice social distancing.
Fort Sill is also asking DA civilians, retirees, and their families who do show symptoms or have recently traveled or been in direct contact with someone who is infected with the virus, to call the clinic's urgent care department before seeking medical care. That number is 580-558-2770.
They can also call the RAHC Coronavirus Help Line at 580-917-8475.
Fort Sill officials also say TRICARE Beneficiaries can use the TRICARE website to message their care team with any questions. That site can also be used to refill routine prescriptions at the RAHC Main Pharmacy to minimize time spent inside the clinic.
Fort Sill officials also say Fort Sill is adhering to the CDC guidelines, and are adjusting operations with the guidance of limiting gatherings of more than 10 people.
They also say domestic travel restrictions are limited to 60 miles outside of Fort Sill. Those living more than 60 miles from Fort Sill may continue to transit from their homes.
The press release says soldiers, civilians and their families do travel outside of the 60 miles radius they may require self quarantine upon return to Fort Sill.
Fort Sill officials say they will support exceptions to policy for mission critical, emergency and humanitarian reasons through the soldiers chain of command.
The USO Fort Sill Center operations will be closed on weekends, and all programming at the center is canceled until further notice. This includes their weekly lunch and brunch.
Fort Sill will be hosting a virtual town hall meeting March 24 at 5:00 p.m. which can be found on the official Fort Sill Facebook page and Fort Sill website.
Copyright 2020 Texoma News Network. All rights reserved.