Lawton Athletic Foundation receives $5,000 donation from Arvest Bank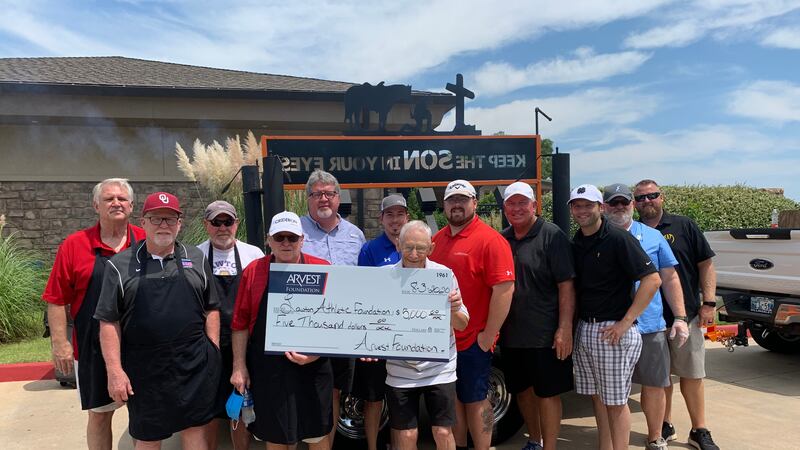 Published: Aug. 4, 2020 at 10:34 AM CDT
LAWTON, Okla. (TNN) - The Lawton Athletic Foundation received a donation from Arvest Bank on Monday to help them deal with a drop in revenue due to COVID-19.
The Arvest Foundation delivered a check for $5,000 to the Lawton Athletic Foundation during the first round of the Gridiron Golf Tournament which tee'd off on Monday at the Lawton Country Club.
"We had a shortfall in revenue due to COVID-19 since quite a few seasons were cancelled, so these funds are needed now more than ever," Lawton Athletic Foundation Vice President in charge of development Barry Beauchamp sad. "The Arvest Foundation embodies the saying 'You never stand as tall as when you kneel to help a child.' If you have a worthwhile cause to help others, the Arvest Foundation helps you accomplish that goal. It's so generous of them to give back to the community, and we're very grateful."
The money will be spread to the three city high schools to help provide safer equipment for football and to help send teams to events they may have had issues attending.
Copyright 2020 Texoma News Network. All rights reserved.