Week One High School Football Scores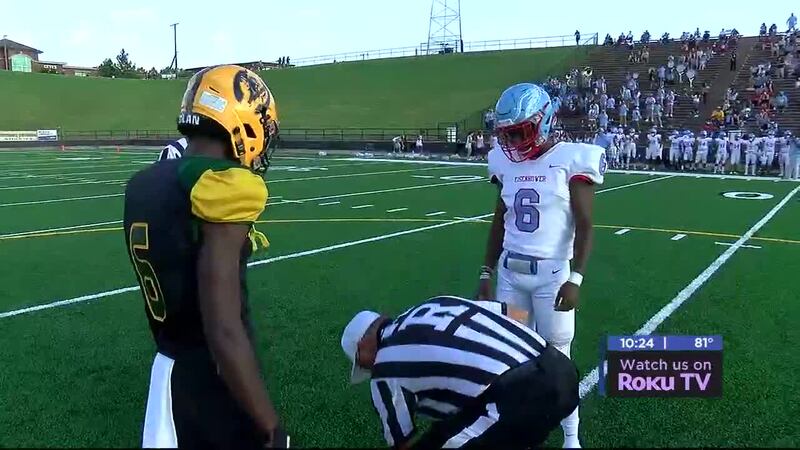 Published: Sep. 5, 2020 at 12:20 AM CDT
LAWTON, Okla. (TNN) - Week One of the high school football season is in the books. Here are the scores from around the area.
MacArthur def Eisenhower 55-34
Lawton High def Duncan 39-12
Cache def Altus 43-0
Anadarko def Elgin 48-14
Marlow def Chickasha 24-21
Comanche def Dickson 30-20
Frederick def Elmore City 21-6
Mangum def Merritt 39-11
Rush Springs def Cordell 7-3
Burns Flat def Carnegie 12-6
Alex def Tipton 66-20
Mt. View-Gotebo def Snyder 30-6
Hollis def Temple 54-6
Bray-Doyle def Ryan 60-6
Maysville def Central High 50-0
Pioneer def Cyril 46-0
Velma-Alma def Empire 46-0
Copyright 2020 Texoma News Network. All rights reserved.