RIbbon cutting ceremony for Hearts That Care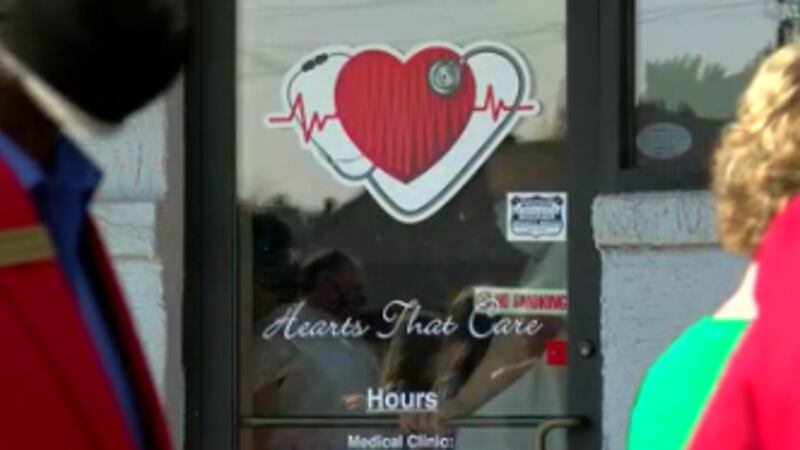 Published: Oct. 8, 2020 at 10:09 PM CDT
LAWTON, Okla. (TNN) - The Hearts That Care clinic held a ribbon cutting and open house to show off their new facility and services to the Lawton community.
The event was aimed at educating the community about the clinic's various services -- including medication, lab work and, eventually, dental work.
Director of Medicine Dr. Daniel Joyce said the clinic is meant to help people without insurance so they can have the same level of care as anyone.
"There's such a need," he said. "Now there's 23,000 people on southwestern Oklahoma without insurance. If this clinic wasn't there, we wouldn't be able to support that."
Dring the event, the clinic held both silent and live auctions.
Joyce says they hope to put funds raised tonight toward eyecare service.
Copyright 2020 Texoma News Network. All rights reserved.