Driver flown to hospital after rollover crash in NE Comanche County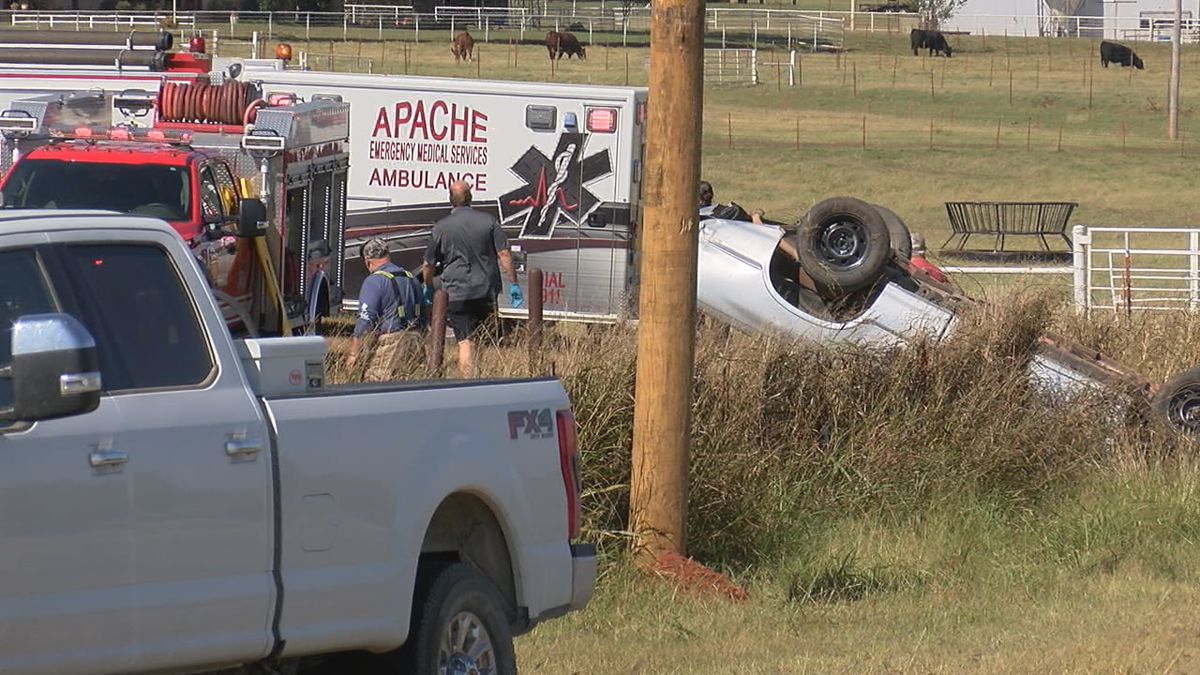 Updated: Oct. 14, 2020 at 4:56 PM CDT
COMANCHE COUNTY, Okla. (TNN) - One person was taken to a hospital after a crash in Comanche County.
It happened shortly after 1 p.m. near Northeast Spencer and Northeast Trail Road.
Our photographer at the scene said the vehicle rolled over and the driver was ejected.
Survival Flight was called to take the man to a hospital.
Elgin Fire, Apache EMS, Comanche County Sheriff's Office and the Oklahoma Highway Patrol also responded.
The victim's condition at this time is not known.
Copyright 2020 Texoma News Network. All rights reserved.