Local dentist awarded new car after hole-in-one during charity tournament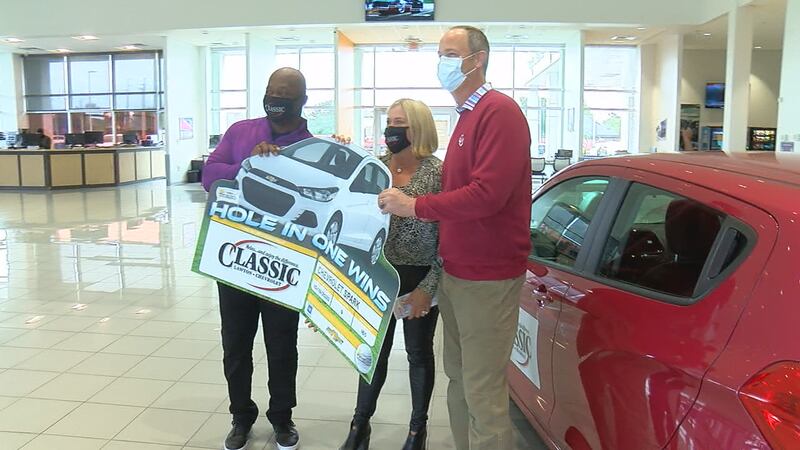 Published: Oct. 23, 2020 at 4:14 PM CDT
LAWTON, Okla. (TNN) - A Lawton dentist was awarded a free car on Friday after hitting a hole-in-one during a recent charity golf tournament.
Dr. Todd Bridges hit the amazing shot on the ninth hole in Monday's Lawton Classic Chevy Charity Golf Tournament.
Dr. Bridges says, at the time, he didn't even realize what had happened.
"I had no clue it was going on," Dr. Bridges said. "You know you don't know those things until the golf ball actually disappears but, it was a good shot, and it was just pure luck that it went in. It's kind of fun to do that at a charity event and it's a bonus to win a car."
Monday's event was held to raise money for local charities. Dr. Bridges was playing for Hearts that Care.
Copyright 2020 Texoma News Network. All rights reserved.