House of Bread Ministry feeds Geronimo community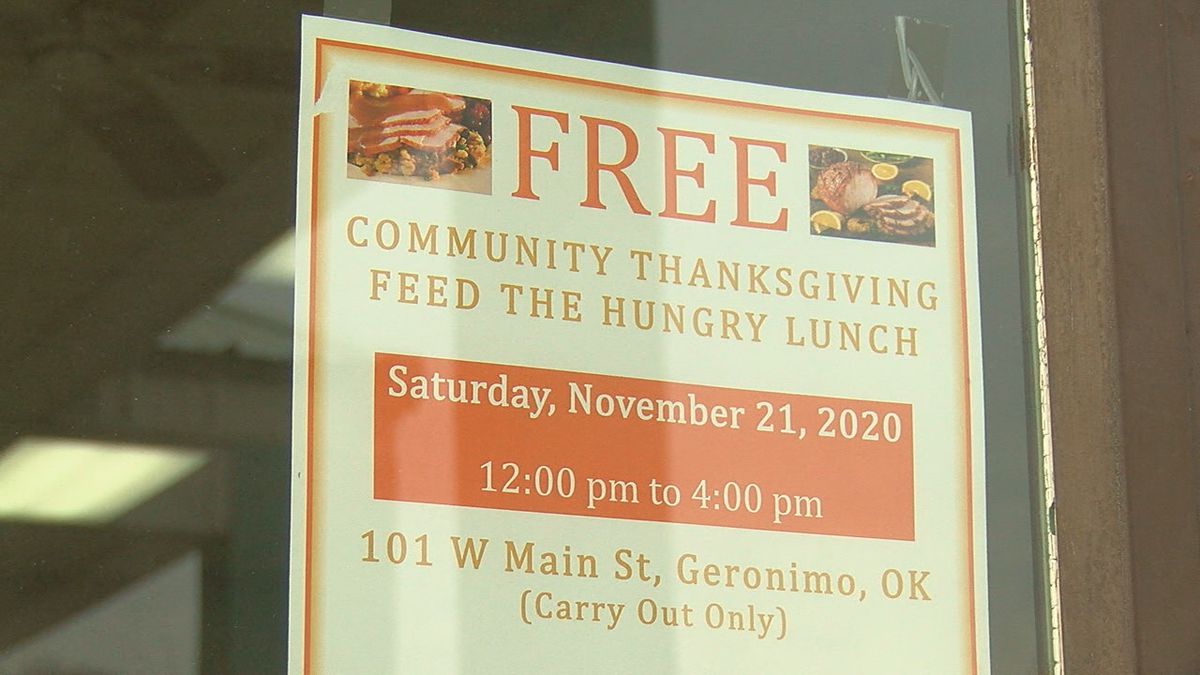 Updated: Nov. 21, 2020 at 8:00 PM CST
GERONIMO, Okla. (TNN) - The Thanksgiving meal event was put on by House of Bread Ministries... volunteers served more than 500 plates of food to people from Geronimo, Lawton, Apache and other areas in Southwest Oklahoma.
People who stopped by were treated to all the fixings like turkey, stuffing, chicken and mashed potatoes just to name a few. It was all carry out because of the pandemic.
The House of Bread Pastor said this event really gives them an opportunity to serve those who need it the most.
"I think everybody got a pretty good belly full. I'm glad we could be a help here. My daughter and I don't like to see people go without. We're here to help this town of Geronimo, they don't even have a store here." said Pastor Bernell Caraway.
Next Saturday, the House of Bread team will be set up at Central Mall in Lawton.
They will be there with their angel tree... they said no age requirement for it, so feel free to stop by and help make someone's holiday a little brighter.
Copyright 2020 Texoma News Network. All rights reserved.