Group gathers in Lawton to voice concerns over officer involved shooting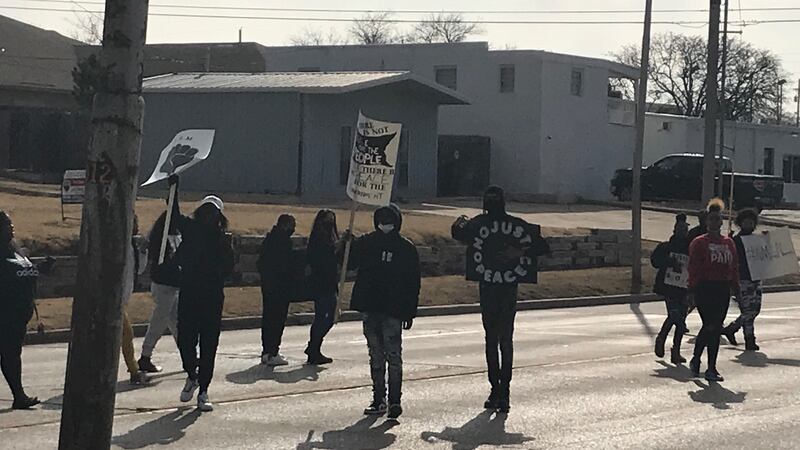 Updated: Jan. 22, 2021 at 11:21 AM CST
LAWTON, Okla. (TNN) - A group of about 30 people gathered on Friday morning to voice their concerns over the recent officer involved shooting in Lawton.
The group began their day around 10 a.m. at the city court building near 5th and Gore before walking over to the Lawton Police Department where they shouted slogans and held signs for a short time as a few officers stood between them and the building.
Shortly after that, the group moved down 11th Street, stopping at the lounge where the incident began early Sunday morning. Some protestors moved in and out of the street where police had blocked traffic but did not appear to confront the protestors in any other way.
The group eventually moved out of the street and police left the area while several of the protestors continued to mill around the buisness around 12:30 Friday afternoon.
There were no reports of confrontations or damage as a result of the protest.
Copyright 2021 Texoma News Network. All rights reserved.