Hastings VFD fundraising with annual fish fry on Sunday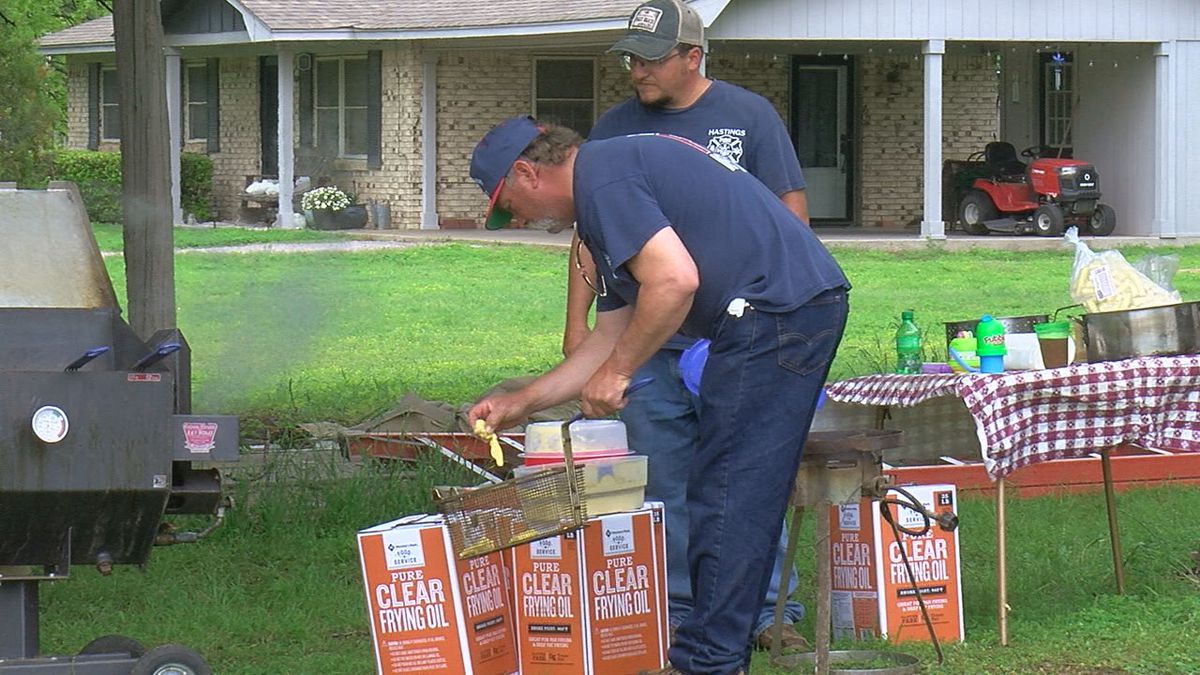 Published: May. 2, 2021 at 12:05 PM CDT
HASTINGS, Okla. (TNN) - The Hastings Volunteer Fire Department is hosting their annual fish fry fundraiser on Sunday.
From 11 a.m. to 2 p.m., the public is invited to come out to the station 101 Broadway in Hastings and enjoy fish, beans, coleslaw, hush puppies and dessert to support the fire department.
It's a major fundraiser for the department, usually bringing about $4000, but last year, they weren't able to have it due to the pandemic.
The Hastings Fire Chief Jimmy Gallaher said it's important to support your local volunteer departments.
"We are volunteer and we have zero income coming in," Gallaher said. "We get a small portion from the state each year, such as each other fire department in the state of Oklahoma around $4500 a year and that's it. Everything else is donation throughout the community."
Copyright 2021 Texoma News Network. All rights reserved.