Animal shelter's brand-new building ransacked, costing $100,000 in damages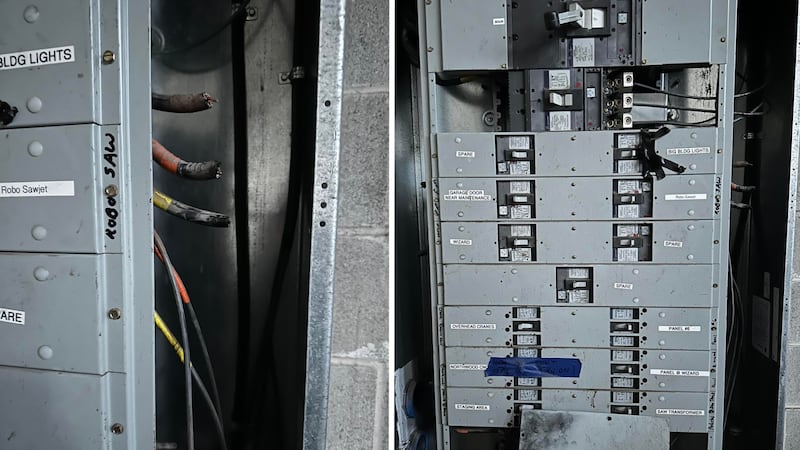 Published: Jan. 19, 2023 at 1:29 PM CST
ST. LOUIS (KMOV/Gray News) – A brand-new building for an animal shelter in St. Louis was ransacked Wednesday morning, leaving the building without power.
Officials with Stray Rescue of St. Louis said the lock on the front gate was cut with a grinder. All the copper, conduit and communication wire were cut, ripped out of the main electrical panel, and stolen.
Stray Rescue CEO Cassady Caldwell said an electrician on-site estimated it will take $50,000 to temporarily fix the damages, but in total, the theft will set the rescue back approximately $100,000 on the new building project.
"This is a setback, but it will not get us down. We can't stop, and we won't stop. We will not stop working to help innocent animals who need us," Caldwell said.
The group said they assume the high-value wire was taken for scrapping purposes, although the value the thieves will get out of it is just a fraction of the damage the rescue has suffered.
"The saddest part of today is everything that was stolen can only be scrapped for an estimated $10,000. And yet it set our project back $100,000," Stray Rescue wrote in a Facebook post. "The animals lose enough as it is. Man's best friend is treated horribly every day. But we will not give up. We will rise up over this, thanks to our supporters, believers, and community."
Stray Rescue officials said they have outgrown their current facility and closed on the new 84,000-square-foot property in March 2022. The group has since been working hard to prepare the new building to house the animals.
To donate, visit Stray Rescue's website here.
Copyright 2023 KMOV via Gray Media Group, Inc. All rights reserved.