Pedestrian suffers serious injuries after being struck by car in Lawton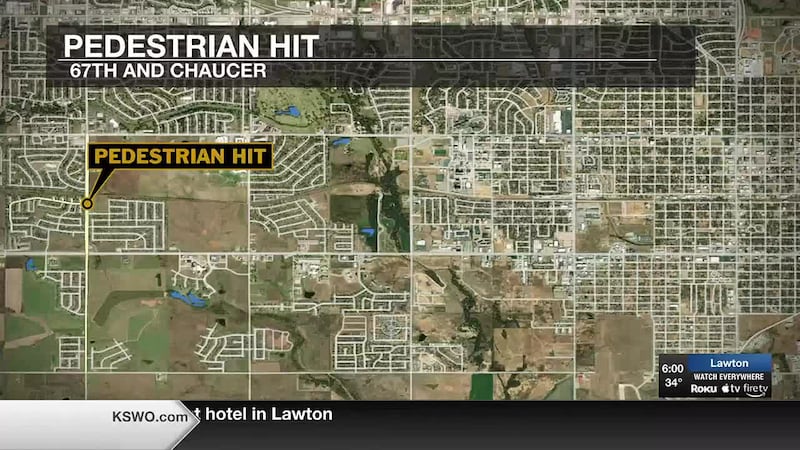 Published: Jan. 19, 2023 at 8:08 AM CST
LAWTON, Okla. (KSWO) - Lawton police officials say a man was struck by a car while crossing the roadway on the west side of town. Officials say a vehicle was driving south bound on SW 67th St. near Chaucer Dr. when the collision occurred at around 8:30 p.m. Wednesday.
He was transported to OU Medical Center with serious injuries. The collision is being investigated by LPD's Traffic Division.
Copyright 2023 KSWO. All rights reserved.