Police: Man found seriously injured at hotel in Lawton
How the man was injured is unknown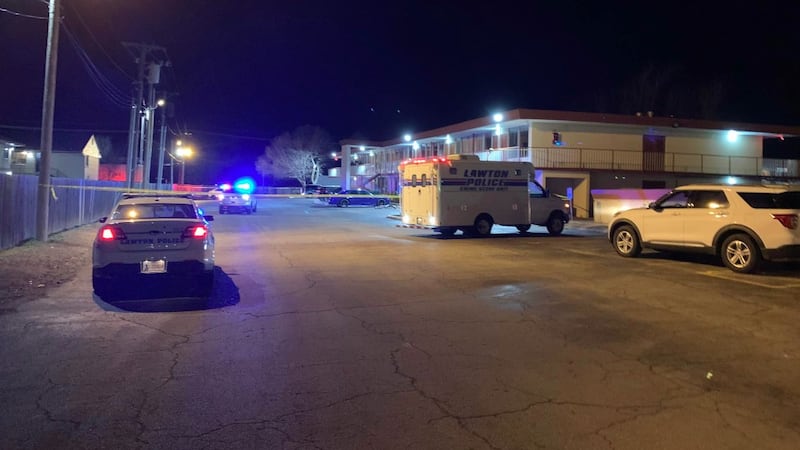 Published: Jan. 18, 2023 at 11:12 PM CST
LAWTON, Okla. (KSWO) - A man is in the hospital, after being found seriously injured at a hotel in Lawton.
Lawton Police Capt. John Mull says officers were called to the Executive Inn, in the 3100 block of NW Cache Road at approximately 7:30 p.m. on Wednesday. Capt. Mull says when officers arrived, they found the man unresponsive, with a serious injury. He would not say what type of injury the man suffered.
Mull says some good samaritans tried to revive him. The man was taken to the hospital. There's no word on his condition at this hour.
Mull says a person of interest is in custody, and witnesses are being interviewed.
Copyright 2023 KSWO. All rights reserved.