Fort Sill honors retiring service members and civilian workers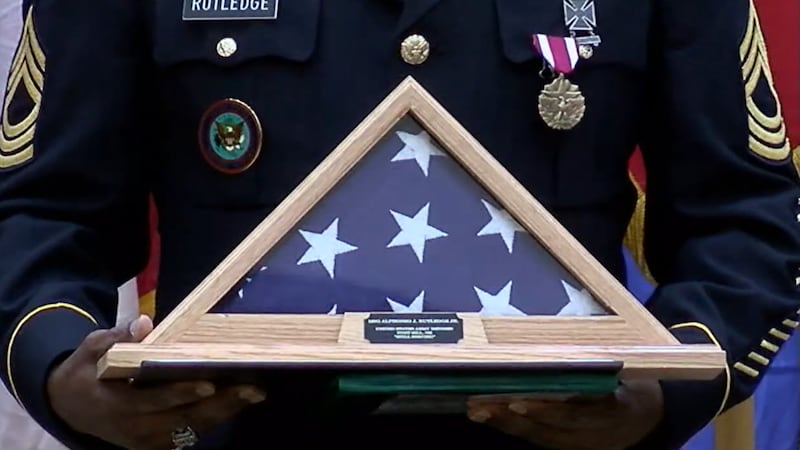 Published: Jan. 27, 2023 at 11:03 PM CST
FORT SILL, Okla. (KSWO) - Service members and civilian workers were recognized for their service in a retirement ceremony on Fort Sill.
A retirement ceremony was held Friday afternoon at the Cache Creek Chapel.
Service members and civilian workers were all honored for their hard work and achievements.
Sgt. 1st Class Daniel Ehrichs was looking ahead to the next phase of his life - but was grateful for his years of service.
"20 years seems like a long time, but looking back at it, it has flown by," he said. "Fortunately, you remember the good times in the past and have a tendency to have the bad times fade away and become distant memories."
Ehrichs said he hopes to open a custom woodworking business and spend more time with this family.
Copyright 2023 KSWO. All rights reserved.