Fort Sill commanding general suspended amid investigation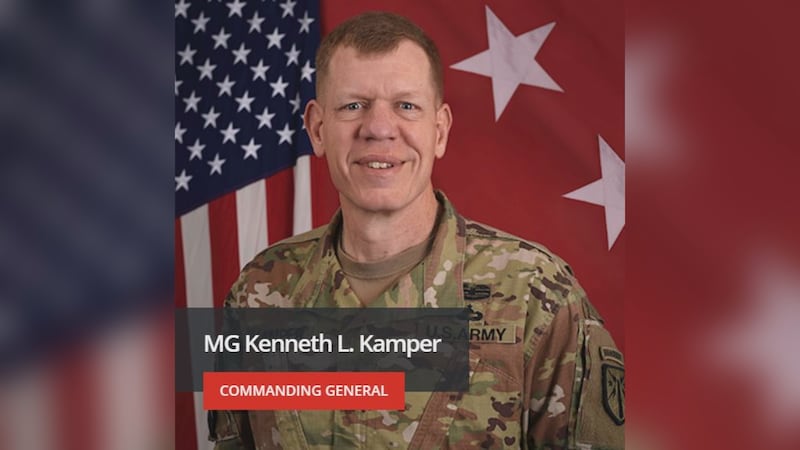 Published: Feb. 3, 2023 at 2:50 PM CST
LAWTON, Okla. (KSWO) - A Fort Sill commanding general has been suspended, pending the outcome of a Department of the Army Inspector General investigation.
Maj. Gen. Kenneth Kamper was suspended from his position as commanding general of the U.S. Army Fires Center of Excellence and Fort Sill, Oklahoma, according to Army Spokeswoman Cynthia O. Smith.
Sources said the suspension was the result of repeated violations of regulations around hunting on post. The suspension was reportedly ordered by Gen. Gary Brito, commanding general of the U.S. Army Training and Doctrine Command.
Smith said Brig. Gen. Shane Morgan, deputy commander of the Fires Center of Excellence, will serve as interim commander and as the general court martial convening authority.
Fort Sill is currently hosting Ukrainian troops for training on the Patriot missile system. Smith said the suspension was not related to the Ukrainian mission, and stated the investigation and change in leadership would not impact them or other Fort Sill operations.
Maj. Gen. Kamper will remain at Fort Sill and will perform duties directed by his chain of command, according to Smith.
Copyright 2023 KSWO. All rights reserved.