Students accuse Ringling football coach of abuse, bullying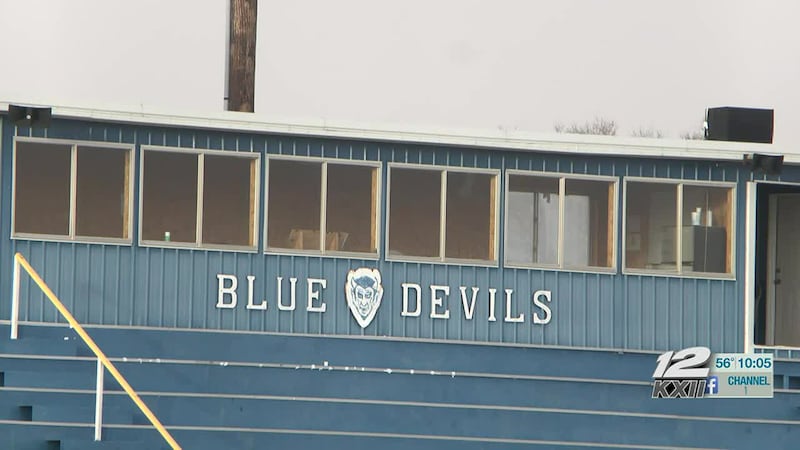 Published: Feb. 14, 2023 at 11:39 PM CST
RINGLING, Okla. (KXII) - Ringling students and parents are speaking out after they say the school's football coach has been bullying kids for years.
At a school board meeting in Ringling Monday night, a group of parents spoke to the board about the bullying they said their students have experienced from a staff member.
Students told News 12 Ringling head football coach and principal Philip Koons is verbally abusive, threatened to prevent students from graduating because of football performance, and much more.
"Made us do naked up-downs in our field house after a football practice and there's a lot of times he's done stuff like that," former Ringling student athlete Kaiden Lyle said.
"It's basically a burpee, and we did so many that day that some of the boys were talking about having turf burn on their genitals the next day," Ringling student Hunter Stephens said.
News 12 left a voicemail with the school district but didn't hear back before airtime.
Coach Koons didn't respond either.
Students told News 12 many students have left Ringling because of how Mr. Koons treated them, including Lyle.
Jennifer Stoker said her son left too.
"His dad and I visited with the superintendent and the coach - the principal," Stoker said. "And he wanted to push it away and say it wasn't a big deal. And then when he called in my son he yelled at him and wanted to know why he was bullied, how he felt bullied. So it wasn't received very well."
"I think the boys were very intimidated," Lyle's mom, Samantha Coe said. "They were also told several times not to go and tell their 'inbred parents' so the boys felt like they couldn't come to their parents. They were scared, worried of the consequences they were gonna pay."
Lyle said Koons regularly bullied him about his red hair, and he said he's seen Koons call other boys derogatory names.
"I feel like schools like ours, they just see the championships. the winning games," Lyle said. "And they don't see what's happening in the field house or in the school"
"I've kinda gone numb to it because it's almost been normalized with us because of how much it happens. And the verbal abuse, like constant cussing, being called names, [saying that] we'll never do anything in life," Stephens said. "It's just disturbing coming from somebody who's supposed to be our principal and football coach."
"I have nothing against football," Stephen's mom Heather Stephens said. "I grew up here, I love it. But I do believe they put that above our kids."
News 12 will update the story as we learn more.
Copyright 2023 KXII. All rights reserved.