Students at LPS receive checkup from Fort Sill DENTAC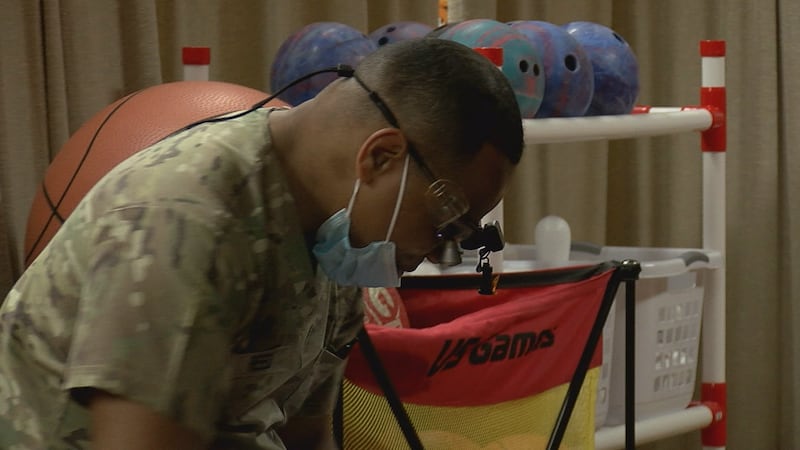 Published: Feb. 22, 2023 at 3:52 PM CST
LAWTON, Okla. (KSWO) - Kids at Edison Elementary got a free dental screening and a refresher on dental hygiene from none other than the service men and women from Fort Sill.
Fort Sill's DENTAC has been at Edison since Tuesday, as part of their ongoing partnership with the school.
Lt. Col. Demarcio Reed, a DENTAC commander at Fort Sill, said a lot of kids think they don't need to go to the dentist, but it's important they go as early as possible. He suggests kids go as early as one years old.
"We truly enjoy having these types of interactions with the kids," Reed said. "One of the things that is a value about out unit, soldiers are sometimes caught within a box on base, but to come out to the community, even if they stay on the base, is a positive thing to get them to feel that they're a part of the Lawton Fort Sill community."
Reed said he hopes their visit reinforces what parents teach their kids about taking care of their teeth.
Copyright 2023 KSWO. All rights reserved.