City of Lawton enforcing fee for people who violate bulk waste collection guidelines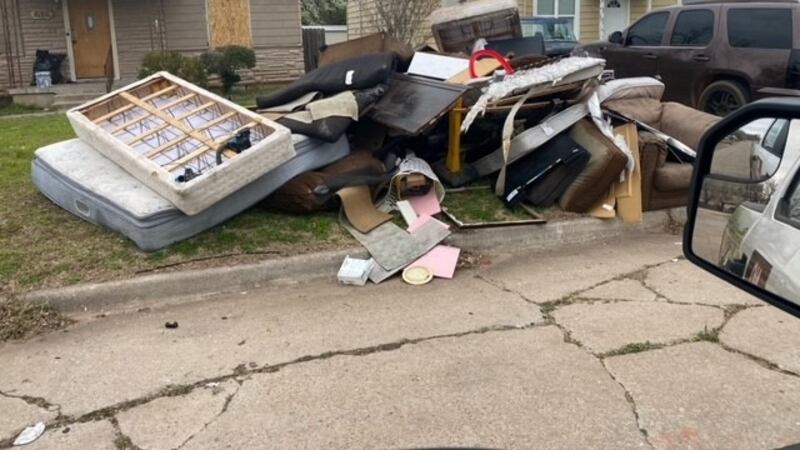 Published: Mar. 22, 2023 at 9:25 AM CDT
LAWTON, Okla. (KSWO) - The City of Lawton is cracking down on residents who do not follow bulk pickup guidelines across town.
On March 7, the city council approved an ordinance allowing the city to charge accounts who block right-of-ways with bulk trash items.
Residents who break the new ordinance are subject to a $133.35 fee which will be charged to their utility bills.
Under the new ordinances, customers will be charged $133.35/hour to their water bills if:
- Material that is not considered bulk waste is set out.
- Bulk waste is set out before or after the area's designated collection week.
- Bulk waste measures outside the four cubic yard guideline.
- Any household trash is set out at any time.
For more information on bulk waste collection guidelines you can visit the city's website.
The stricter enforcement rules will begin April 7.
You can contact the city's Solid Waste Division at 580-581-3428 if you have any questions.
Copyright 2023 KSWO. All rights reserved.