Emaciated dog found abandoned in crate near dumpster dies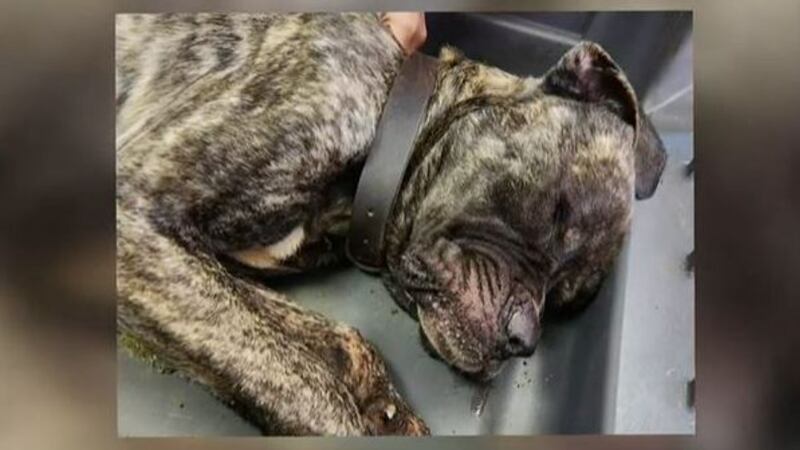 Published: Mar. 22, 2023 at 7:48 PM CDT
CEREDO, W.Va. (WSAZ/Gray News) - A dog who was found sick and malnourished in a crate next to a dumpster in West Virginia has died, according to animal care volunteers.
On Wednesday, a volunteer with Advocates Saving Adoptable Pets told WSAZ that Atticus, a mastiff mix, died at the Proctorville Animal Clinic as staff tried to save him.
Atticus was found Monday near a dumpster at Beech Fork Lake Reservoir. Volunteers said he appeared to be between 3 and 5 years old and that he tested positive for Lyme and ehrlichiosis.
Volunteers also said he was badly dehydrated and emaciated when he was brought in.
Michele Endicott, a volunteer with Advocates Saving Adoptable Pets, said on Monday that Atticus' abandonment was completely inhumane.
"There is no need for anyone to take an animal and just dump it," she said. "There are so many organizations out there that will help."
Endicott said she's hoping someone can come forward with information on who's responsible. Unfortunately, she said in most of these cases, they never find that out.
Copyright 2023 WSAZ via Gray Media Group, Inc. All rights reserved.