Two 'unclaimed' vets buried at Fort Sill National Cemetery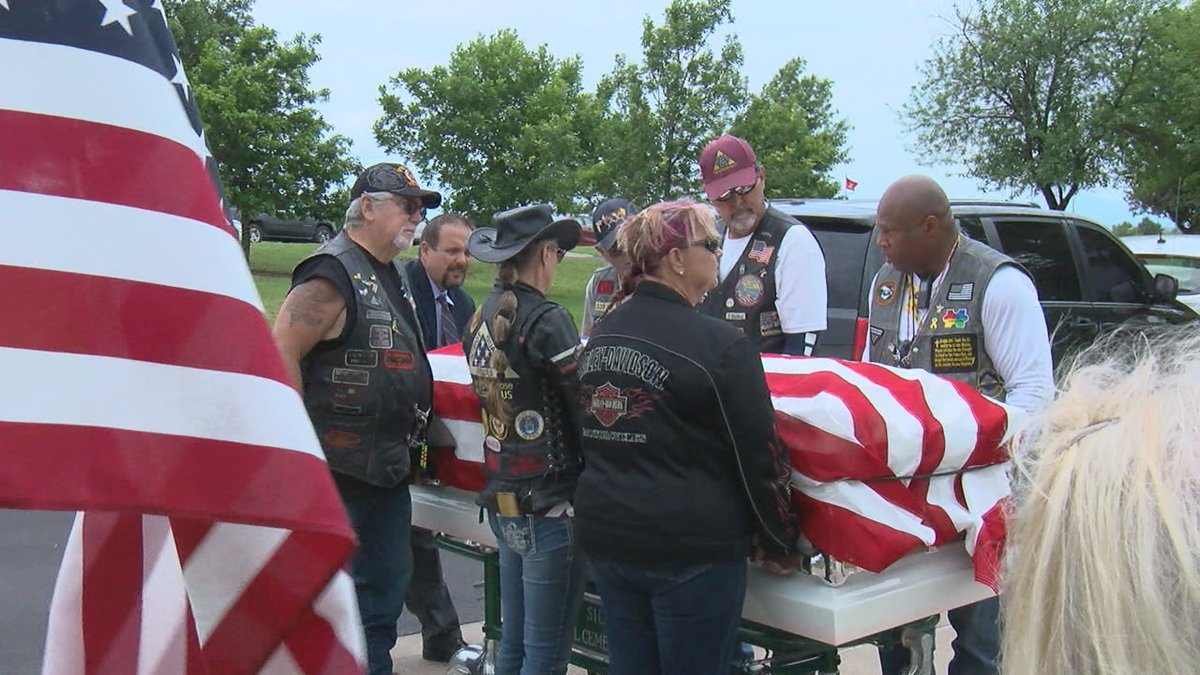 Published: May. 18, 2023 at 4:54 PM CDT
LAWTON, Okla. (KSWO) - Veterans give their all to the country, so it's only right that they be honored for their service and given proper burials, which is exactly what the Fort Sill National Cemetery did Thursday.
After receiving a burial request for two unclaimed veterans, officials at the cemetery gathered information and enlisted the help from the community to ensure the two were given a proper ceremony.
One man who attended and received the flag of one of the veterans said it was an honor to be in attendance so the veterans weren't alone.
"It's very important that we support our brothers and sisters and we show up for them just like they would show up for us to give our presence so they won't go alone," James Reese said. "So it means a lot to be able to do this and it was a big deal to be selected to sit and receive the flag. It's a great honor. And we appreciate the cemetery folks for allowing us to do it."
Copyright 2023 KSWO. All rights reserved.