Stone Chapel Church hosts annual fish fry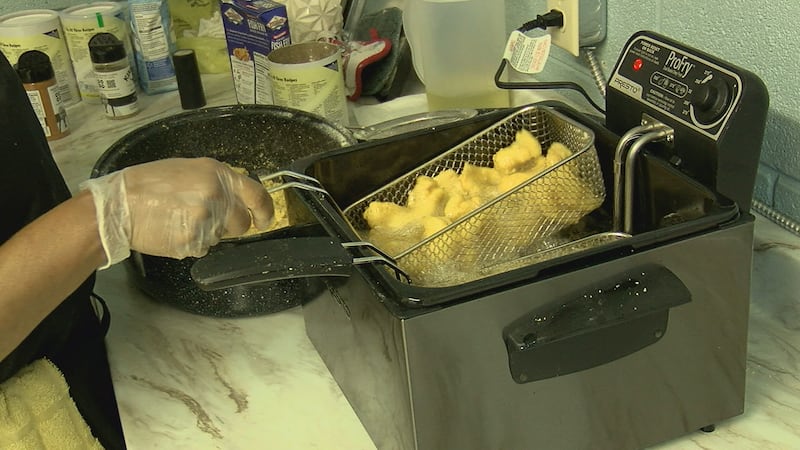 Updated: Jun. 10, 2023 at 6:00 PM CDT
LAWTON, Okla. (KSWO) - Good food and a good cause combined at the Stone Chapel Church Fish Fry in Duncan on Friday.
The Stone Chapel Church hosted their annual fish fry fundraiser, in hopes of raising money for church operations.
Lunch was available from 11 a.m. to 2 p.m. and featured fried fish, fries, beans, a soda, and a piece of cake all for $12.
The goal of the fundraiser was not only to raise money for the church, but also strengthening their connection to the community.
"There is nothing better than sharing a meal with somebody," churchgoer Trevin Stevenson said.
For more information on the fundraiser, visit The Stone Chapel Church Community page.
Copyright 2023 KSWO. All rights reserved.