Small Business Administration storm relief loans may not be the answer for all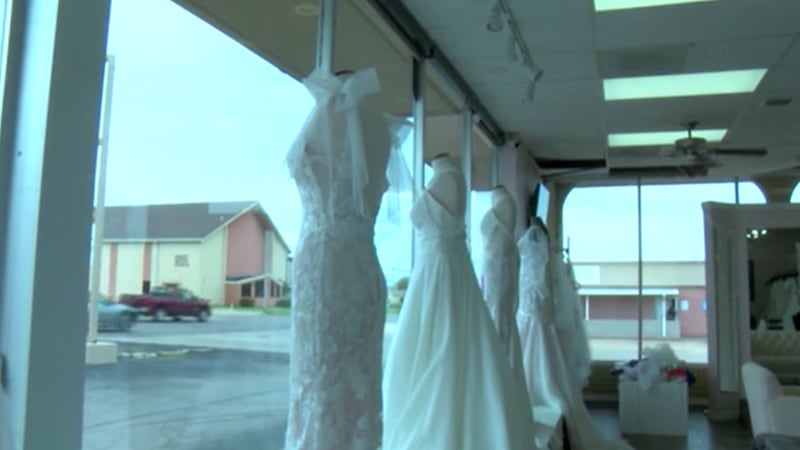 Published: Jul. 6, 2023 at 9:17 PM CDT
LAWTON, Okla. (KSWO) - The Small Business Administration is offering disaster assistance loans to small businesses in the area that sustained damage during the harsh storms back in mid-June. But not everyone says the aid is fit for their situation.
Tami Bradford who owns Allure Bridal and Prom here in Lawton which took a beating during those storms last month.
She says her business sustained severe damage. From losing some of her store-front windows to the loss of nearly 30 dresses and gowns.
While Bradford appreciates the offer of the SBA, she says that's an offer that she just can't take.
"I think it's a good option, I suppose," Bradford said. "But when there's a catastrophe like this, and the economy is slowing down, that's probably not the best decision for a small business, in my opinion."
Bradford says that the repairs to the store front have all been out of pocket. The dresses and veils that were in the windows at the time of the storm, well she will also have to personally replace those too.
Copyright 2023 KSWO. All rights reserved.