House prices rising in Lawton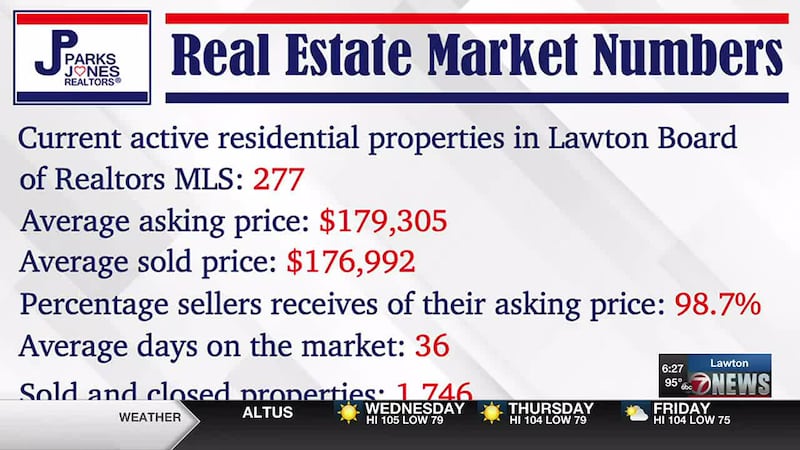 Published: Jul. 11, 2023 at 10:09 PM CDT
LAWTON, Okla. (KSWO) - According to realtors, the price of housing in Lawton is rising.
Park Jones Realtors say currently listed homes are listed for an average of nearly $243,000.
In this week's Housing Market Report, Park Jones says 277 homes are listed for sale in Lawton. On average, these listings have been on the market for 92 days.
In comparison to the 12 month average, homes were listed for an average of approximately $179,000, while selling for nearly $177,000 on average.
Park Jones also says the current average interest rate for a 30 year fixed mortgage is 7.38%. While mortgage rates will likely decrease soon, the 3% mortgage rates during the pandemic are not expected to return.
Copyright 2023 KSWO. All rights reserved.