Wichita Falls enforcing water restrictions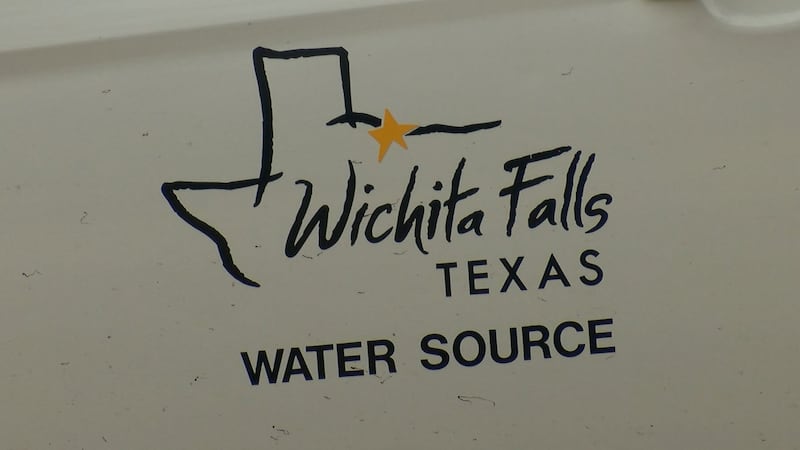 Published: Jul. 12, 2023 at 9:11 PM CDT
LAWTON, Okla. (KSWO) - Wichita Falls residents and businesses are being placed under Stage 1 water restrictions.
According to a recent press release, combined lake levels in the area have dropped below 65%. The Public Works Department will be issuing water violations, beginning July 17.
Address numbers of residences and businesses determine the watering schedule, which is limited to 2 days per week. For even number addresses, watering is allowed only on Monday and Thursday. Odd number addresses are permitted to water only on Tuesday and Friday.
The water restrictions also limit the times watering is allowed. For all addresses, the use of sprinklers and automatic sprinkler systems are prohibited between 10 a.m. and 7 p.m. Additionally, irrigation is not permitted at any time on Wednesday, Saturday, Sunday.
Citations will be issued for Wichita Falls residents and businesses found violating the watering restrictions, in addition to a $76 court fee for each fine. The press release states that first offense citations will be assessed a $25 fine, while second and third offenses could result in fines of up to $2,000.
At any time and on any day, Wichita Falls residents and businesses may use hand-held hoses with a positive shutoff nozzle, soaker hoses, bubbler irrigation, drip irrigation, watering cans and buckets of 5 gallons or less.
A complete list of restrictions are included on the city's website.
Copyright 2023 KSWO. All rights reserved.