Parks Jones Realty: Average 30-year mortgage jumps to highest percentage since December 2000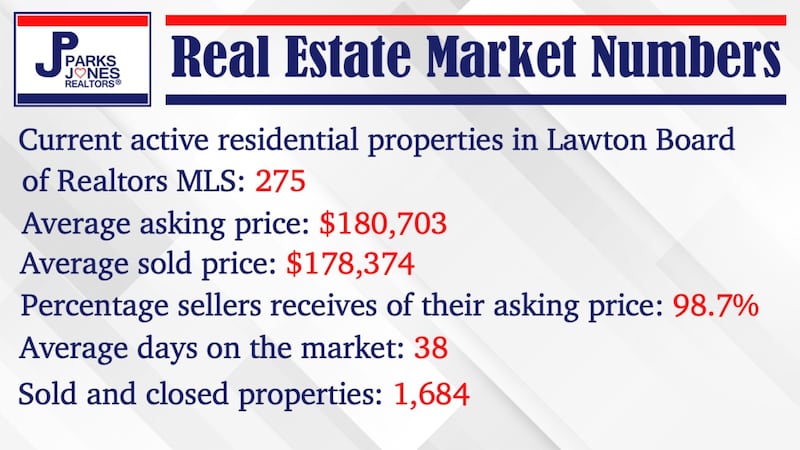 Published: Aug. 29, 2023 at 9:44 PM CDT
LAWTON, Okla. (KSWO) - In your consumer news, we have Lawton's housing market report by Park Jones Realtors.
According to the report, there are 275 homes currently listed in Lawton, with an average asking price of $23,689.
They say current properties for sale have been on the market for an average of 75 days and in the last 12 months, homes sold for an average of $178,374, an increase of just under $10,000 from last year's pricing.
Using Bankrate data, Park Jones Realty says the rate on 30-year mortgages has jumped to 7.36%, up from last week's 7.31%.
They say those numbers are the highest they've been since December of 2000.
Copyright 2023 KSWO. All rights reserved.