NCO Academy ceremony held at Old Post Quadrangle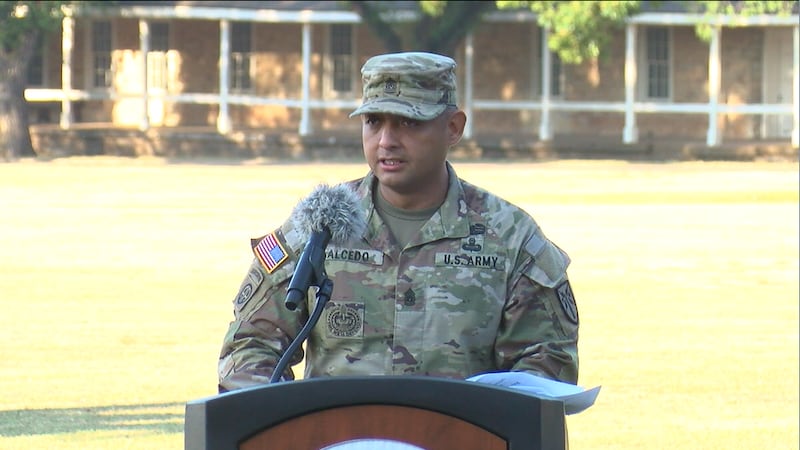 Published: Sep. 7, 2023 at 4:30 PM CDT
LAWTON, Okla. (KSWO) - The United States Army Noncommissioned Officer Academy held a Relinquishment of Responsibility Ceremony this morning at the Old Post Quadrangle.
Sergeant Major Jean Pierre Alcedo relinquished his duties after almost two years at Fort Sill.
NCO's are responsible for overseeing soldiers' training, acting as role models, providing leadership, mentoring, and setting unit standards for their troops.
Alcedo praised Fort Sill for its leadership and care of its Soldiers.
Copyright 2023 KSWO. All rights reserved.