Nearly 400 graduate from basic training on Fort Sill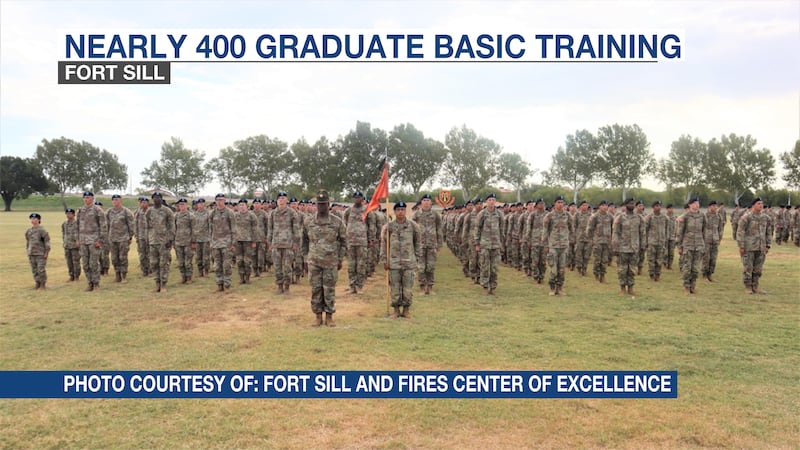 Published: Sep. 8, 2023 at 6:24 PM CDT
FORT SILL, Okla. (KSWO) - Nearly 400 soldiers are beginning their careers in the US Army Friday after graduating from basic training.
They graduated alongside their fellow soldiers from Charlie Battery, 1st of the 79th Field Artillery and Fox Battery, 1st of the 31st Field Artillery during a ceremony on Fort Sill's Polo Field.
The soldiers now head to various advanced individual training schools to learn their craft, like artillery, medical, and many more.
A special round of applause goes out to Friday's honor graduates!
Specialist Alyssa Jamieson of Tampa, Florida graduated with honors from Charlie Battery and from Douglass, Wyoming, Specialist Candace Vollman received honors from Fox Battery.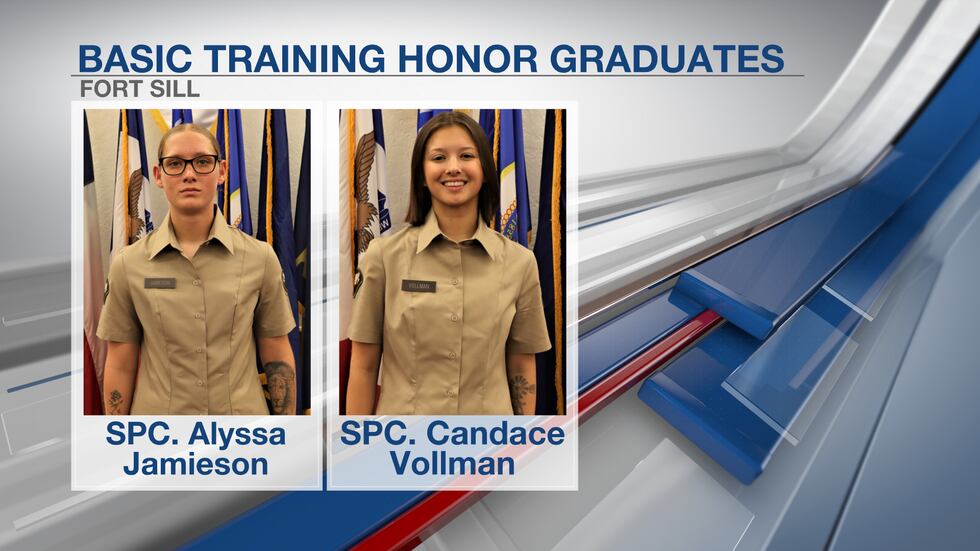 From everyone here in the newsroom, we're proud of you, and good luck in your journeys.
Copyright 2023 KSWO. All rights reserved.