Texoma Gives' 'Giving Day 2023′ sees donations to 22 non-profits in Southwest Oklahoma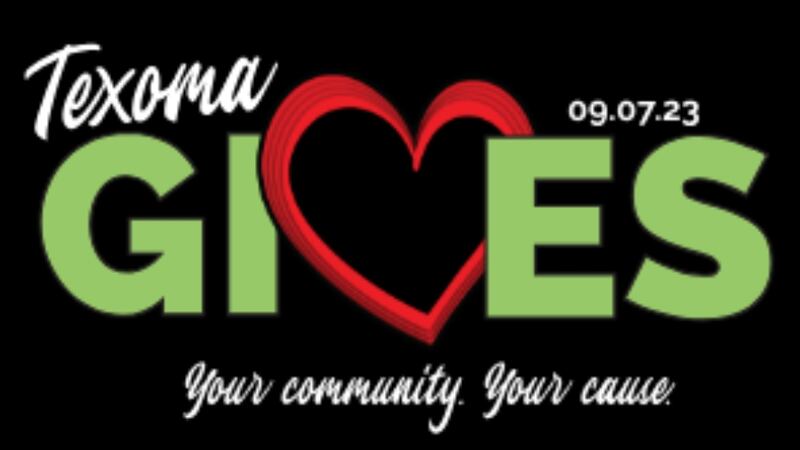 Published: Sep. 7, 2023 at 9:59 PM CDT
LAWTON, Okla. (KSWO) - Thursday marked Texoma Gives' "Giving Day 2023," an all-day fundraising event aimed at bringing communities together to raise awareness for local organizations.
Thursday, the 16-hour online giving day event put a spotlight on over 235 nonprofit organizations. This year, 22 of those worthy organizations are in Southwest Oklahoma.
The organizations included those such as Stephens County Humane Society, Lawton AMBUCS, Valley View Volunteer Fire Dept. and Big Pasture Education Foundation.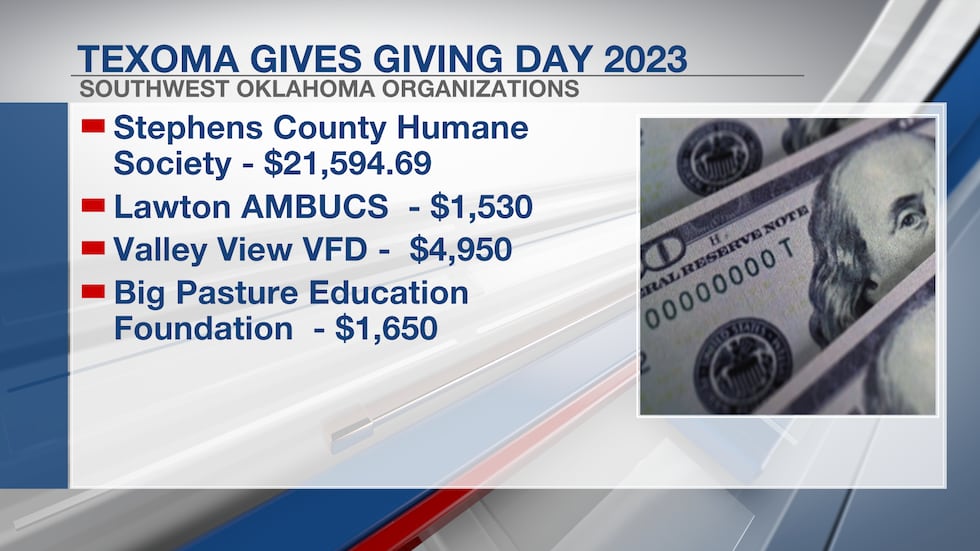 You can see the amounts the organizations were given and just how generous the Texoma community has been, above.
Copyright 2023 KSWO. All rights reserved.