Fort Sill ran in remembrance of lives lost on 9/11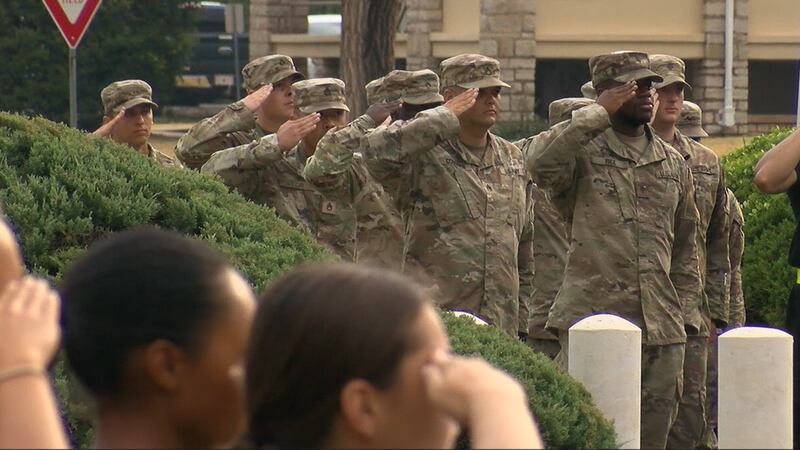 Published: Sep. 11, 2023 at 4:59 PM CDT
LAWTON, Okla. (KSWO) - As flags were ordered at half staff by Oklahoma Governor Kevin Stitt today, Fort Sill ran in remembrance this morning to honor the lives lost on September 11, 2001.
The run kicked off with the 77th Army Band opening, an invocation by the chaplain, and an introduction by the emcee.
The opening ceremony began early this morning on post where soldiers, firefighters, police, and civilians alike came out and ran in memoriam to show their support.
Brigadier General Shane Morgan spoke to 7News about the 22nd anniversary of the September 11th terrorist attacks and what was going through his mind on that day.
"I was a young captain and I remember when the phone call came in," Morgan said. "I was in Alaska and I knew right then and there, I didn't know how or when or where, but I knew life as we knew it changed. And of course, you know, my continued service just ran from that event."
Copyright 2023 KSWO. All rights reserved.