Parks Jones Realty: Lawton housing market holds strong through rising national rates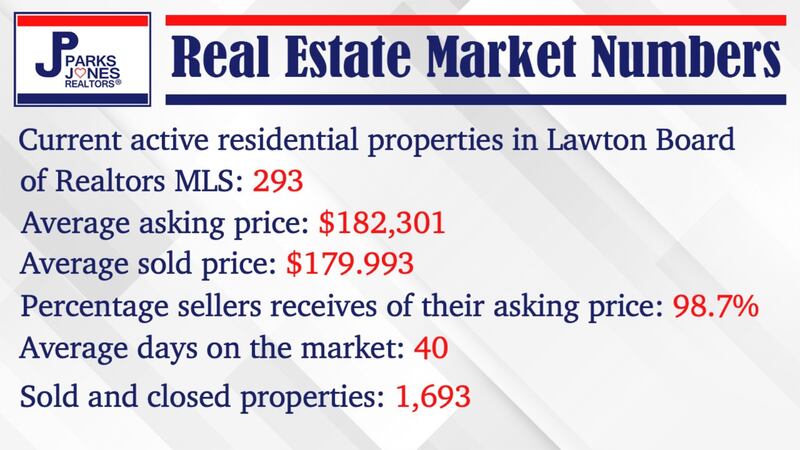 Published: Sep. 12, 2023 at 6:29 PM CDT
LAWTON, Okla. (KSWO) - In this week's housing market by the numbers... Park Jones Realtors says Lawton's housing market is holding strong despite interest rates rising across the country this year.
Park Jones says there are just under 300 homes for sale in Lawton, with an average asking price of more than $239,000.
Out of all those homes, they've been on the market for an average of 72 days. These numbers are still a long shot from the yearly averages.
In the last 12 months, homes were listed for an average of over $182,000, while the average sold price sits at just under $180,000.
Homes were also sitting on the market for an average of 40 days before being sold.
Copyright 2023 KSWO. All rights reserved.