Sister of Lawton man tased in body cam footage addresses city council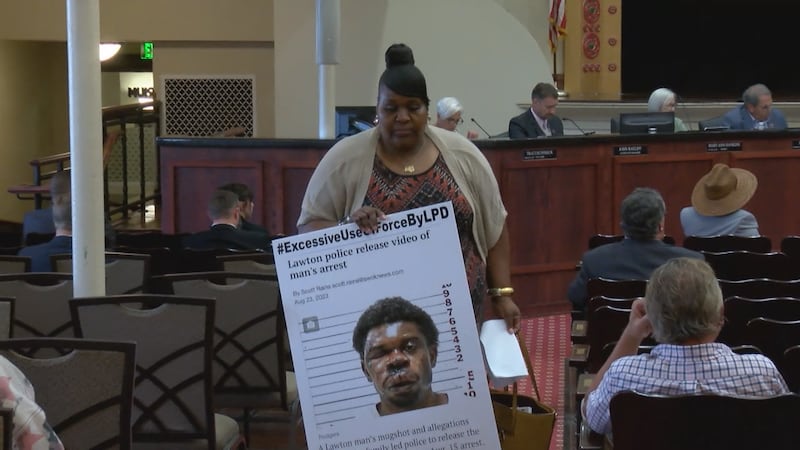 Published: Sep. 12, 2023 at 5:32 PM CDT
LAWTON, Okla. (KSWO) - The sister of the man seen being tased on body camera footage spoke today before the Lawton City Council.
Robert Rodgers' sister requested information on the Lawton Police Department's training policies for the use of stun guns.
She also spoke about the trauma the incident caused her brother and the rest of their family.
Last month, LPD released the body cam footage of Rodgers' arrest. In it, he could be seen running from police before being tased and falling face-forward onto the ground.
Copyright 2023 KSWO. All rights reserved.