More than 300 make way through basic training on Fort Sill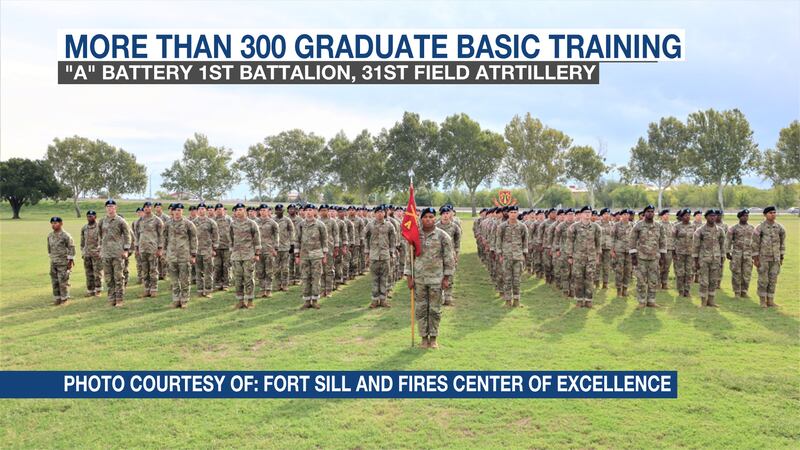 Published: Sep. 22, 2023 at 5:54 PM CDT
LAWTON, Okla. (KSWO) - More than 300 soldiers are now on top of the world after graduating from basic training on Fort Sill Friday afternoon.
The newly recognized soldiers graduated alongside their peers from Alpha Battery, 1st Battalion, 31st Field Artillery and the Charlie Battery, 1st Battalion, 40th Field Artillery.
It all happened on Fort Sill's Polo Field.
They all now head to various advanced individual training schools, ranging from artillery, medical, military intelligence and more.
A special round of applause for this week's hardworking honor graduates.
A Battery's honor graduate is PFC Lucas Tsoi, from Los Angeles, California and from C Battery, we congratulate PFC Sophie Schubert, from Nashville, Illinois.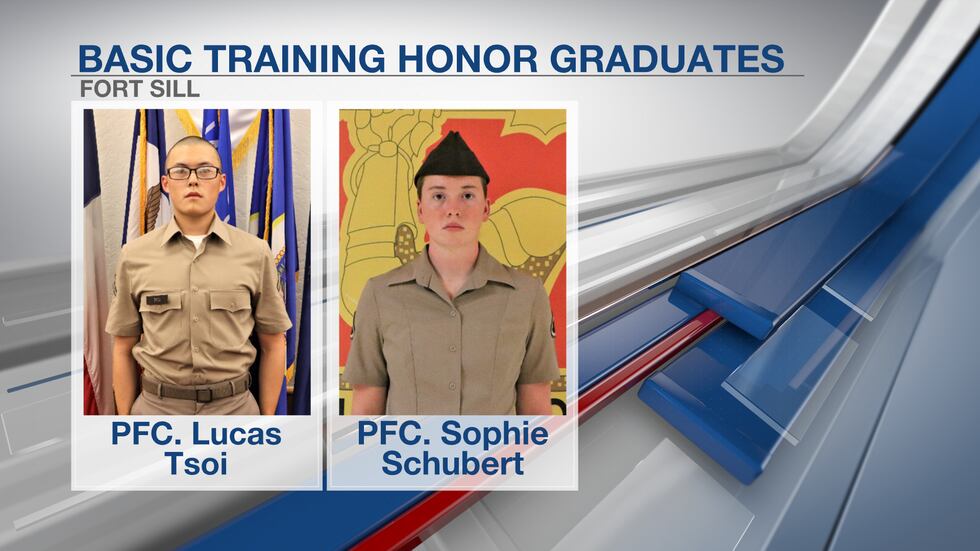 Copyright 2023 KSWO. All rights reserved.