Heat and Rain on Tap for Tomorrow, but Sunshine Returns Next Week | 9/23 PM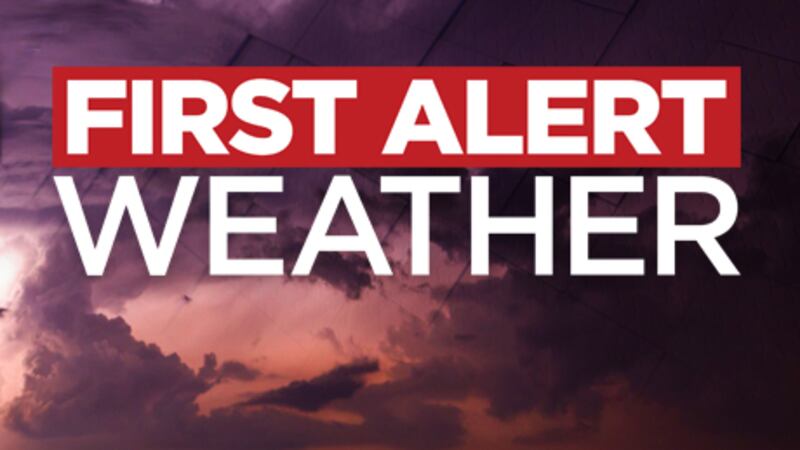 Published: Sep. 23, 2023 at 11:08 PM CDT
LAWTON, Okla. (KSWO) - Good evening Texoma! The chances for severe weather in the area have drastically decreased this evening as the cold front continues to advance across the region. Overnight, it should remain clear to give us a beautiful start to your Sunday. Waking up tomorrow, expect to see temperatures in the low to mid 70s, and we will warm up to the mid 90s by the afternoon hours. We do not expect triple digit temperatures across Texoma tomorrow, or for the next 7 days. Winds will be gusty, especially in the afternoon, with wind gusts upwards of 20-30 mph. Sunday evening, the chance for more severe weather returns mainly across north Texas and southern Oklahoma. Severe storms tomorrow will include damaging winds upwards of 60-70 mph, large hail, and a very low end tornado risk. This is not a widespread severe weather event, and we expect many areas to not see rain at all.
Looking at Monday, we will start to see a pattern change. With rain chances out of the area, partly cloudy skies is to be expected with a high temperature around 90. Winds will be breezy at NE 10-20 mph, but other than that, no major weather story is expected to start your week.
Looking ahead at the rest of your week, temperatures will stay very similar to Monday's with high temperatures in the low 90s, and no rain chances for the next 7 days.
Copyright 2023 KSWO. All rights reserved.