New LATS transfer facility reliant on highly competitive federal grants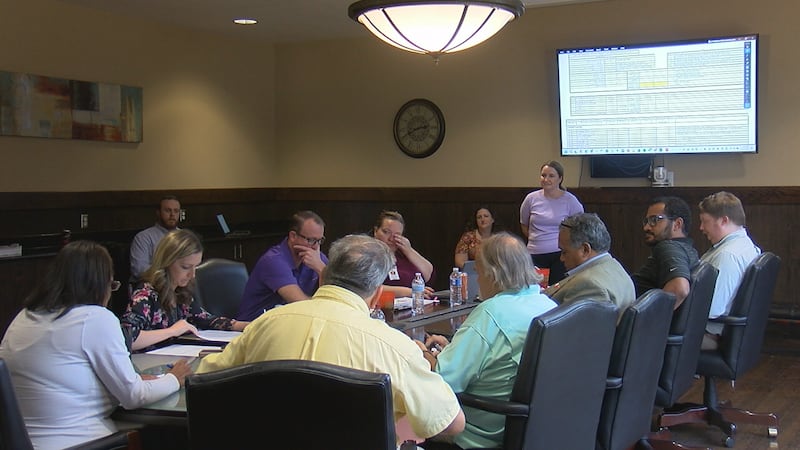 Published: Sep. 27, 2023 at 10:13 PM CDT
LAWTON, Okla. (KSWO) - The Lawton Area Transit System downtown site committee held a special meeting on Wednesday with the architecture firm, Wendel Companies, to go over a presentation of the new facility and give direction to the project.
In the presentation they went over the square footage distribution and a couple of early concept plans.
"One of the keys to all of this is we're at the very beginning, which is great. We're just kind of starting out. It's a long journey. We'll get there, but today was kind of conveying ideas and getting some input from the council trust," said Ron Reekes, the principal of the firm.
With these concepts, Ryan Landers, the general manager of LATS, said this project is going to bring much more than a nice building.
"Finally the citizens get a building, and some amenities that they've needed for years," said Landers. "Right now we don't have any covered facilities that they can use, so during the heat they're sweating a lot outside and it's unsafe. During the winter it's the same type of thing where now they can get out of the elements and they can use the restrooms."
However, according to officials, even though the city does have money put aside to cover their part, the project is relying on more than one federal grant that they say are highly competitive.
But both parties are staying positive.
"You know it all depends, it's based on the merit of the application. We've done some applications before, so we kinda know some of the things that we need to make sure we include and put into the application," Reekes said. "They've got a compelling reason and a compelling argument to make that they need something better for their clients and their customers, and the FDA looks at that."
"The way we present our grant is going to be essential, and very important to how. There's just a lot that actually goes into it, but again I'm very confident that we can get that. You know, I think that's the only way to kind of look at this is straight confidence."
According to the architecture firm, they will take feedback from the meeting and start designing the facility in the next 12-15 months.
Copyright 2023 KSWO. All rights reserved.