Fort Sill welcomes over 300 basic training graduates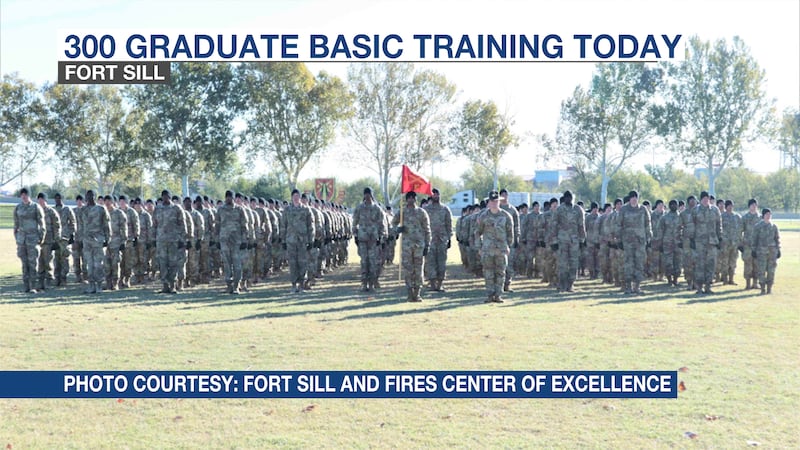 Published: Nov. 3, 2023 at 5:11 PM CDT
FORT SILL, Okla. (KSWO) - More than 300 soldiers graduated Basic Training Friday morning on Fort Sill's polo field.
Graduates with both E Battery, 1st of the 31st Field Artillery and D Battery, 1st of the 79th Field Artillery will now head to various schools for jobs ranging from artillery, to medical, and more.
We also have two honor graduates to tell you about.
From Morristown Tennessee, Private First Class Monica Sirbough graduated with honors from the 1st of the 31st.
And from Atlanta, Georgia, Private First Class Abel Osazuwa with the 1st of the 79th.
We extend our congratulations and wish them well in their new endeavors!
Copyright 2023 KSWO. All rights reserved.