Counseling center receives donation from Arvest Foundation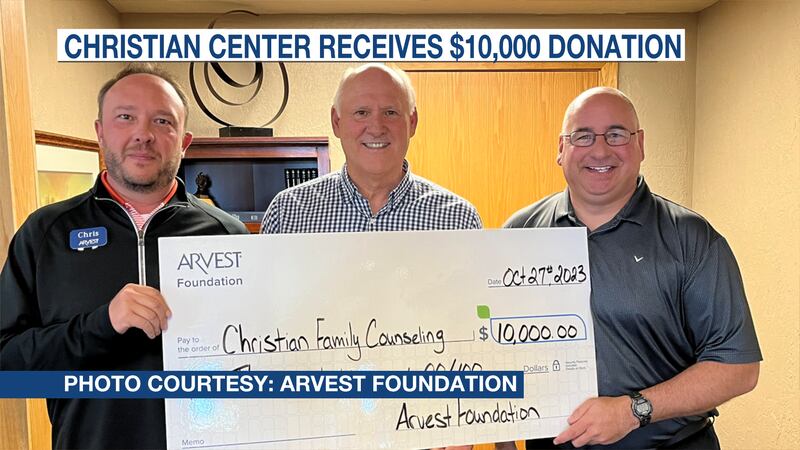 Published: Nov. 7, 2023 at 7:28 PM CST
LAWTON, Okla. (KSWO) - Christian Family Counseling Center was the recipient of a $10,000 donation from the Arvest Foundation on Monday.
The donation will help the center continue its Counseling Assistance Program which provides reduced-fee or no-fee mental health counseling services.
The Arvest Foundation is an organization that provides funding to organizations working to create positive change for others across the area.
Copyright 2023 KSWO. All rights reserved.