Del City man charged after police allegedly find cocaine in vehicle in Lawton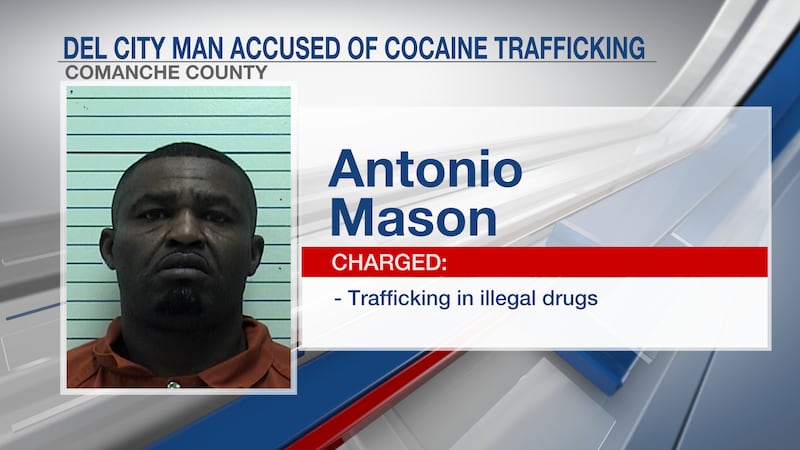 Published: Nov. 14, 2023 at 5:44 PM CST
LAWTON, Okla. (KSWO) - A Comanche Nation Police officer is credited with the arrest of a Del City man, who allegedly had 77 grams of cocaine in his vehicle.
49-year-old Antonio Mason faces three charges including felony drug trafficking.
Court documents allege Mason was clocked going 35 mph in a 25 mph zone while leaving the Comanche Nation Casino in Lawton and was pulled over.
The officer then allegedly saw two open containers of alcohol in the front seat and noted an intense smell of marijuana coming from the vehicle.
Police also discovered a fully loaded firearm under the front passenger seat.
If found guilty, Mason faces upwards of 20 years in prison.
Copyright 2023 KSWO. All rights reserved.