Parks Jones Realty: Lawton market decline halts with this week's increase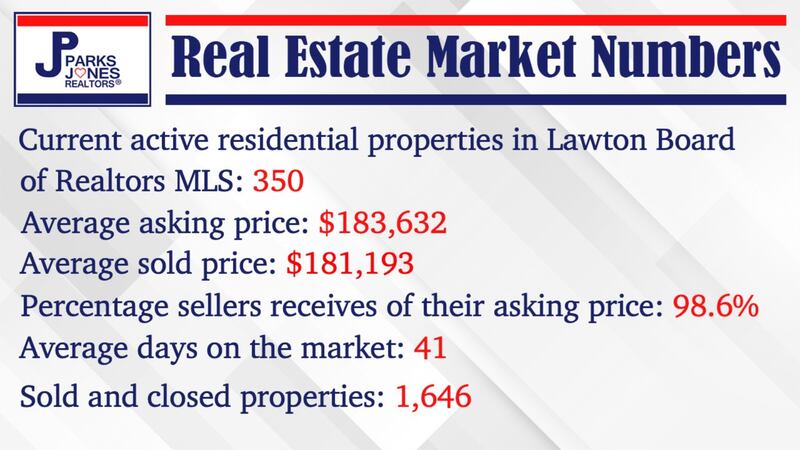 Published: Nov. 14, 2023 at 4:29 PM CST
LAWTON, Okla. (KSWO) - Parks Jones Realtors say the average asking price for homes increased slightly from last week, interrupting a trend of falling prices.
Parks Jones says, that out of 350 homes listed for sale, they're being sold for an average of over $205,000, roughly $1,000 more than last week.
They're still looking better than last month's average, around this same time in October, when the average asking price was $219,000.
In the last 12 months, the average asking price was more than $183,000 while they were selling for around $181,000.
Copyright 2023 KSWO. All rights reserved.