Fence post impales windshield during wreck on I-44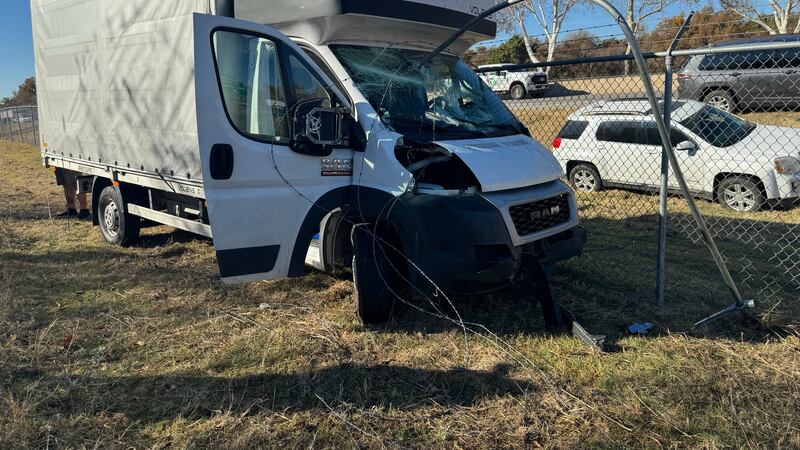 Published: Nov. 15, 2023 at 4:53 PM CST
LAWTON, Okla. (KSWO) - One man is lucky to be alive after a two-car crash this morning, Nov. 15, on I-44 near Key Gate.
The wreck happened just before 9:30 a.m., south of the Key Gate in the north bound lane.
That's where a box truck hit a concrete barrier, clipped an SUV, and then drove into a fence line. A fence post actually impaled the windshield of the box truck.
Oklahoma Highway Patrol troopers on scene tell us both drivers are okay.
Copyright 2023 KSWO. All rights reserved.