Winner for City of Lawton's Ward 7 seat decided in Nov. 14 run-off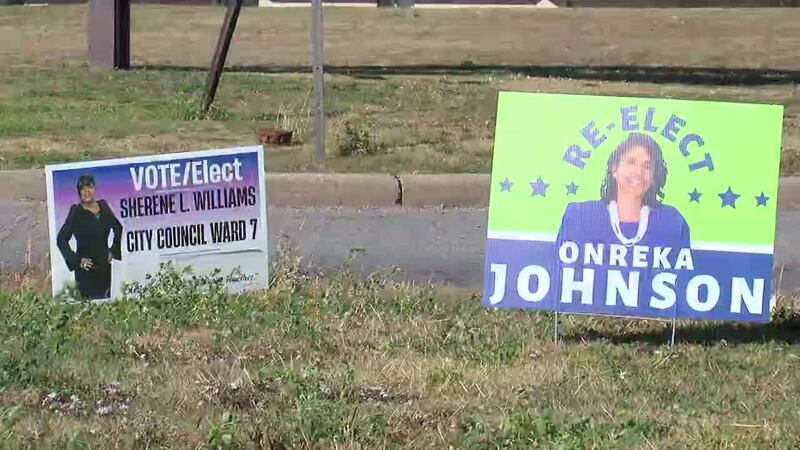 Published: Nov. 14, 2023 at 10:02 PM CST
LAWTON, Okla. (KSWO) - Voters in Lawton's Ward 7 made their way to the polls to have their voices heard and decide who would be their next representative.
After no candidate managed to secure 50% of the vote in the previous election held on Sept. 12, the top two candidates, Sherene L. Williams and incumbent Onreka Johnson, entered into a run-off that took place on Nov. 14.
Both candidates did their share of campaigning for the spot with signs along the block, but in the end, Williams came away with the seat with a vote of 375 to 204.
In regard to her victory, Williams released the following statement:
Johnson, who was the incumbent in the election, will not be returning to her seat as the Ward 7 representative.
Johnson released the following statement:
Copyright 2023 KSWO. All rights reserved.