Marlow man in custody in Grady Co. after allegedly admitting to lewd acts to child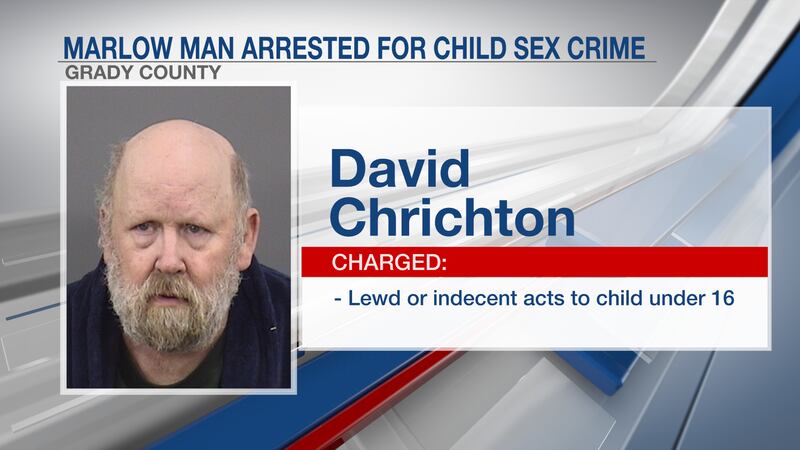 Published: Nov. 16, 2023 at 6:03 PM CST
GRADY CO., Okla. (KSWO) - A Marlow man faces a single felony charge of lewd acts to a child and he could get upwards of 20 years in prison if convicted.
68-year-old David Chrichton faces the charges out of Grady County.
Court documents allege the minor victim reached out to police to report the crime that allegedly happened four years ago.
Chrichton is accused of inappropriately touching the victim.
Also according to court documents, when interviewing with Sheriff's Deputies, Chricton admitted to touching them.
Online jail bookings list him as in custody on a $100,000 bond.
Copyright 2023 KSWO. All rights reserved.