Police allegedly discover over 5 grams of fentanyl in Duncan woman's home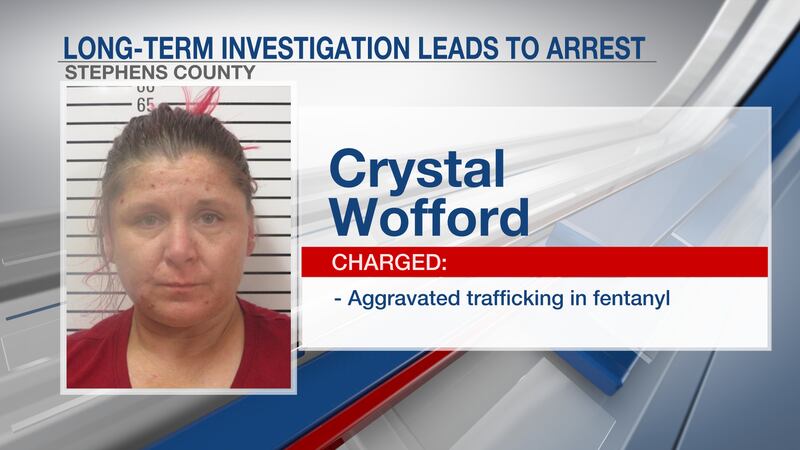 Published: Nov. 16, 2023 at 6:13 PM CST
DUNCAN, Okla. (KSWO) - A long-term drug investigation led a drug task force to execute a search warrant on a woman in Duncan.
She now faces up to life in prison for the aggravated trafficking of fentanyl.
40-year-old Crystal Wofford faces a single felony count after authorities allegedly discovered fentanyl over five grams inside her home.
She faces two years to life in prison, as well as fines of up to $500,000 if found guilty.
Her bond has been set at $150,000.
Copyright 2023 KSWO. All rights reserved.