Warrant issued for Lawton man after authorities say he was seen driving stolen vehicle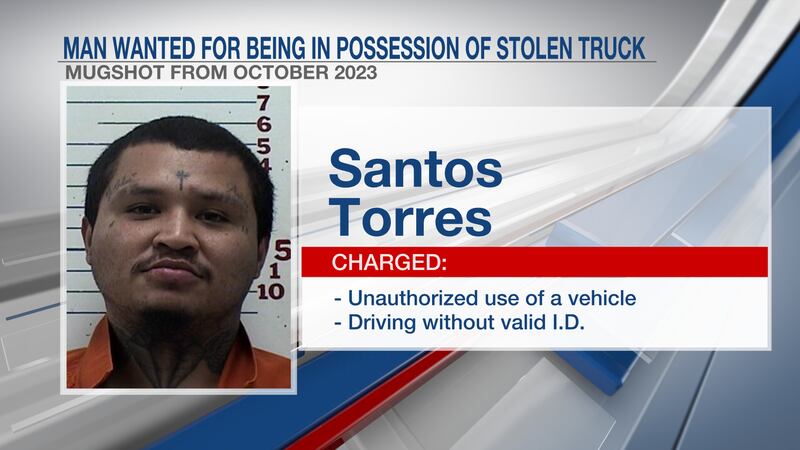 Published: Nov. 16, 2023 at 6:24 PM CST
LAWTON, Okla. (KSWO) - A warrant was issued for a Lawton man after he was allegedly driving a vehicle reported as stolen, only by the time officers found out it was stolen, he had taken off.
This is 27-year-old Santos Torres.
According to court documents, officers saw Torres, whom the officer identified through multiple interactions and arrests, leaving a vehicle.
When the officer called him by name, Torres reportedly told the officer he was there to see his mom, jumped a fence, and disappeared.
Officers never caught up with Torres.
His bond has been pre-set at $10,000.
Copyright 2023 KSWO. All rights reserved.