Coleman shines as No. 13 Texas A&M dominates paint, beats Oral Roberts 74-66
Henry Coleman III had 19 points and 10 rebounds, and No. 13 Texas A&M overcame woeful 3-point shooting to beat Oral Roberts 74-66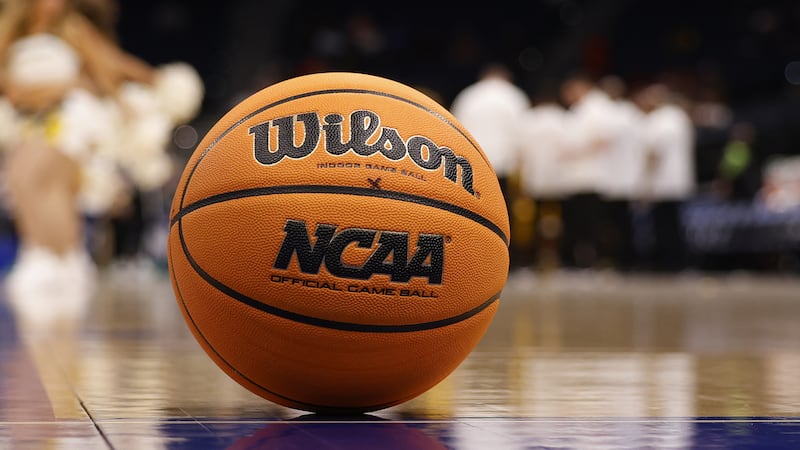 Published: Nov. 18, 2023 at 4:26 PM CST
COLLEGE STATION, Texas (AP) — Henry Coleman III had 19 points and 10 rebounds, and No. 13 Texas A&M overcame woeful 3-point shooting to beat Oral Roberts 74-66 on Friday night.
The Aggies (4-0) finished 2 of 22 (9%) from beyond the arc, but made up for it with 42 points in the paint.
The 6-foot-8 Coleman did his work inside, finishing 7 of 7 from the field and 5 of 6 at the free-throw line.
"I think the maturity and how he's competing is much, much more mature than it's ever been," Texas A&M coach Buzz Williams said.
Wade Taylor IV scored 16 points and Tyrece Radford had 11 points for the Aggies.
Isaac McBride scored 27 points for Oral Roberts (1-3), going 4 of 7 on 3s. DeShang Weaver had 14 points and Kareem Thompson scored 12.
The Golden Eagles entered the game ranked 269th in the country in 3-point percentage at 28.9% but went 11-for-28 Friday (39%) to keep it close. Oral Roberts went 5 for 12 from beyond the arc in the first half and led by five points midway through the period.
Texas A&M out-rebounded Oral Roberts 53-29, including 28 offensive rebounds for the Aggies that led to 22 second-chance points. A&M matched a season low in turnovers with five.
"We didn't make a very high percentage of our shots, but we were phenomenal on the glass and if you don't turn it over, you do get a shot," Williams said. "We'll make more shots, but even though we didn't, great job on the offensive glass and a lot of that led to a high free-throw rate as well."
The Golden Eagles got within six points with less than two minutes to play. The Aggies closed it out by going 6 of 7 at the free-throw line down the stretch.
"Last year, I don't think we win this game," Coleman said. "I think this year, with this year's team, the guys we have on the bench and the coaches that have poured a lot into us, I think we hit adversity and we were able to bounce back and get through it."
BIG PICTURE
The Aggies' unbeaten start includes wins over three recent NCAA Tournament teams in Ohio State, SMU and now Oral Roberts.
UP NEXT
Oral Roberts hosts Texas Southern on Tuesday.
Texas A&M heads to Florida for the three-game ESPN Invitational, beginning with a rematch against Penn State on Nov. 23. The Nittany Lions knocked the Aggies out of the NCAA Tournament in the first round last March.
___
Get poll alerts and updates on AP Top 25 basketball throughout the season. Sign up here.
___
AP college basketball: https://apnews.com/hub/ap-top-25-college-basketball-poll and https://apnews.com/hub/college-basketball