Altus man born blind celebrates 45th year working at college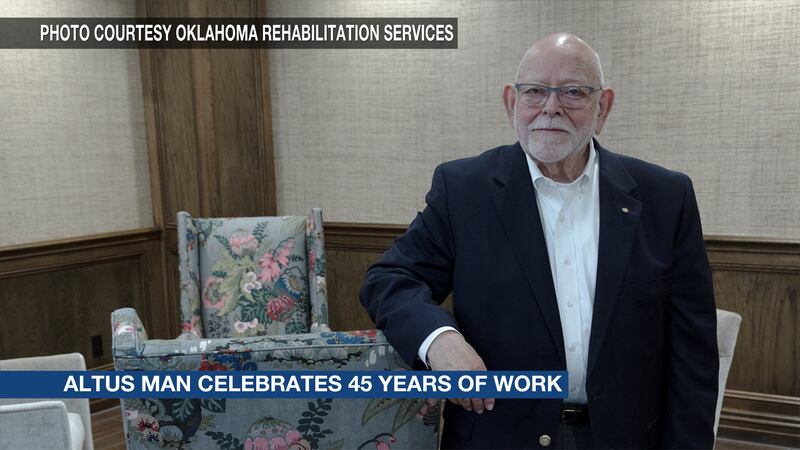 Published: Nov. 20, 2023 at 4:22 PM CST
ALTUS, Okla. (KSWO) - Altus resident Larry Duffy celebrated his 45th year working for Western Oklahoma State College, his whole working career.
What makes this noteworthy is that Duffy was born blind.
Duffy has attended school at Western Oklahoma State College and now serves as executive secretary for the college's foundation.
When entering school, Duffy qualified for vocational rehabilitation assistance because of his blindness. While he had some surgery to assist his ability to see, he still has extreme visual impairment.
He went on to attend Southwestern Oklahoma State University in Weatherford where he earned his bachelor's degree in music education and his master's degree in music.
He's received many accolades throughout his tenure.
We want to congratulate him on his determination as well as his "work-iversary."
Copyright 2023 KSWO. All rights reserved.