A windy Tuesday with clearing skies | 11/21AM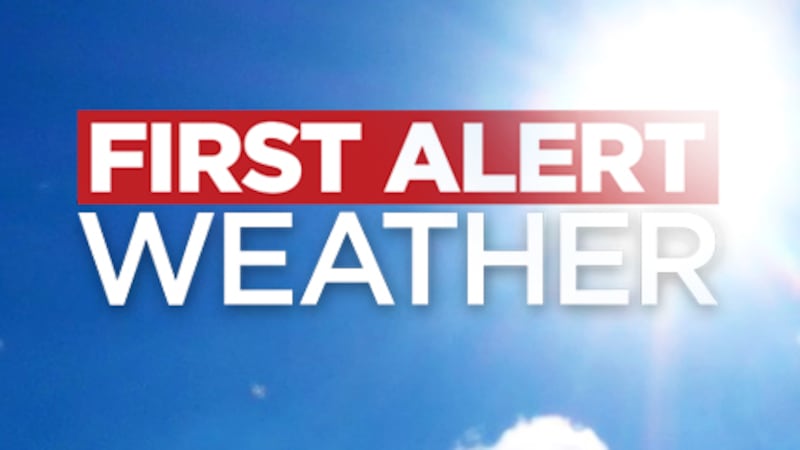 Published: Nov. 21, 2023 at 5:21 AM CST
LAWTON, Okla. (KSWO) - Hold on to your hats! It's a very windy start to this Tuesday morning. Winds gusts have been in the 20s and 30s all morning long and will stay that high during the morning and afternoon. Sustained winds today at 10 to 20mph. Morning clouds will push south and expect afternoon sunshine. High temperatures will warm into the upper 50s area wide.
With the clear skies expected overnight, temperatures will drop into the upper 20s for Wednesday and Thursday morning. Mostly sunny skies for your Wednesday with high temperatures in the upper 50s to low 60s. Light north to south winds at 5 to 15mph.
No rain is in the forecast for your Turkey Day either! Skies will stay mostly sunny (although clouds will build later in the day, after 6PM). Light south winds and the sunshine will allow for high temperatures to warm into the mid 60s.
Early Black Friday morning a cold front will advance southward. East to north winds at 5 to 15mph as the frontal passage arrives. We'll see mostly cloudy skies with high temperatures falling into the mid 50s.
Late last week into early this week, weather data has been suggesting a wintry mix for the weekend after Thanksgiving. There's been some developments on that potential so let's talk about it. We're still looking at a cooler airmass overhead for Saturday and Sunday. High temperatures will drop into the low 50s to upper 40s, respectively. Moisture overhead will still result in scattered precipitation chances but the 540-line (the freezing line essentially) looks to stay confined to northern Oklahoma compared to a little further south than what data was showing previously. This simply just means we'll see a cold rain over the weekend for a bulk of the viewing area. Some counties closer to I-40 (Beckham and Washita counties mostly) could see some snow mix in.
A reinforcement of colder air settles in Sunday with another cold front. This frontal passage will bring strong north winds at 10 to 20mph. Anticipated wind gusts in the low 30s. Partly cloudy skies on Monday with highs in the low 50s. North to south winds at 5 to 15mph.
Have a great Tuesday! -LW
Copyright 2023 KSWO. All rights reserved.