Morning Anchor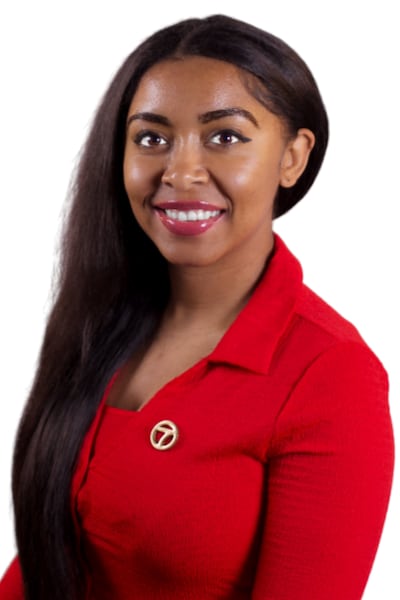 Alexis Young joined the KSWO team in February 2023. In addition to anchoring the 5 a.m. show and 6 a.m.'s Good Morning Texoma, Young is the host of Medwatch 7.
"My passion is educating people on issues that can affect their everyday lives, whether it's their health, finances, or education," Young said. "Medwatch definitely fits that objective."
Young graduated from the University of Memphis with a journalism degree at just 17. The proud member of Alpha Kappa Alpha Sorority Inc. would then work in newspaper, radio, and TV for nearly a decade.
One of her favorite stories was covering the MLK 50 Celebration while reporting for WMC Action News 5 in Memphis. She was able to interview the president of the NAACP and speak with community members who marched with Reverend Dr. Martin Luther King Jr. during the civil rights movement.
Outside of work, Young loves church, her dog, painting, and writing fiction and children's books.