Evening Anchor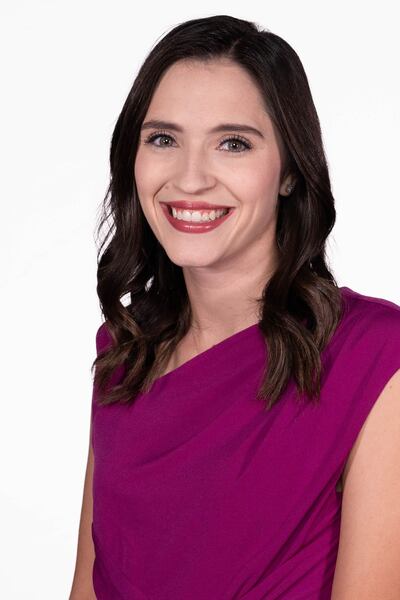 Lawton native Haley Wilson anchors our evening newscasts at 4 and 5 p.m.
When she's not at work, you can find her with her family at the Wichita Mountains Wildlife Refuge, Medicine Park, or Jeeping at Cross Bar or Bridgeport.
Haley grew up watching KSWO and finally joined the station officially in 2016. Over the years, she has led our coverage on breaking news and community outreach. She's also ridden a bull during rodeo coverage and reported live from inside the Goodyear Blimp when it visited the Lawton plant. A story that stands out to her is when she interviewed a World War II veteran about his love of getting mail. That story went viral and people around the world sent more than 500,000 letters and gifts to him before he passed.
If you have any story ideas, you can email them to her at haley.wilson@kswo.com.